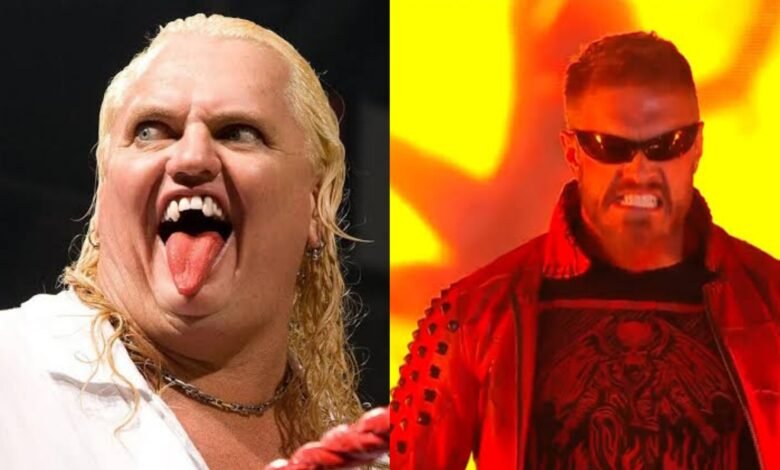 According to a recent report and rumors, Edge's former partner Gangrel might join him at WrestleMania 39. Edge has been feuding with Judgment Day since last year and he faces their leader Finn Balor this Mania weekend. This match inside Hell in A Cell will probably be the climax of their feud.
They have both teased summoning their dark sides with Finn teasing the Demon King and Edge teasing his Brood roots. If Edge appears as the Brood vampire, Brood's leader Gangrel himself might join him as well.
Online wrestling news account Xero News reported recently that Gangrel might accompany Edge in The Brood's gothic entrance. According to them, the Brood leader is also in a spot with The Judgment Day's Damian Priest.
Will Gangrel join Edge in a new version of The Judgment Day?
The Judgment Day was once headed by the Rated-R Superstar himself. But his own teammates revolted against him and kicked him out of the faction.
Edge even got the help of the Mysterios against the faction but it backfired when Dominik betrayed them and joined Judgment Day instead. Edge's original pitch for the group was different and even though it had same members, it never became real.
In an After the Bell interview with Corey Graves, the former Judgment Day leader explained that the faction has turned into something better than originally envisioned. He said, "It's turned into something entirely different, and better, quite honestly".
The position where they are now, is where Edge eventually wanted them to be. He had got the group together to give it's talented members an opportunity they were not getting. This weekend on WrestleMania 39, all of it's members, except Damian Priest have a match.
Priest will probably accompany Finn Balor to the ring while/if Gangrel accompanies Edge. WrestleMania 39 will be Edge's last WrestleMania as he will reportedly retire after his contract is up this year.