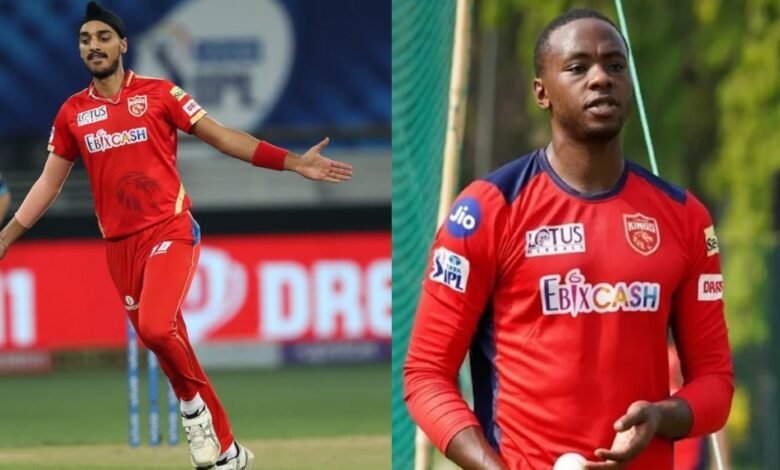 The great South African fast bowler Kagiso Rabada, who is idolized by many fast bowlers around the world, told the young Indian fast bowler Arshdeep Singh yesterday that he wants to be like him and asked him about his processes which make him such a good death bowler.
Arshdeep Singh has proven to be the best death bowler in the IPL this season and his economy rate currently stands at less than a run-a-ball. His ability to nail yorker after yorker in almost every game and against some of the most destructive power hitters in the world has impressed one and all.
Rabada has praised Arshdeep in the past two and has said that stats suggest Arshdeep is the best death bowler going around in the IPL right now and stats don't lie.
Although IPL has also got the great Jasprit Bumrah playing for Mumbai Indians and he possesses similar expertise in nailing yorkers, but the consistency with which Arshdeep has done it this season has been even more impressive than Bumrah, which is no mean feat.
Kagiso Rabada and Arshdeep Singh were in a conversation with each other for the official website of the IPL after Punjab Kings secured a massive win over RCB last night. Rabada was the pick of the bowlers for Punjab as he got three wickets in the game. Arshdeep got just one wicket, but he nailed his yorkers to perfection again and Rabada in that conversation told Arshdeep "What's your process, bud? I want to be like you."
I follow the processes of a giant guy: Arshdeep Singh
It was indeed a big compliment for Arshdeep who has not even made his international debut yet. The southpaw, however, shrugged it off saying that he just follows the processes of a "giant guy" that he sees in the nets, referring to Rabada himself.
Bowling brilliance 🔥@jbairstow21's explosive knock💥
Mutual admiration between the two 👌

Speedsters @KagisoRabada25 & @arshdeepsinghh sum up @PunjabKingsIPL's crucial win against #RCB. 👍 👍 – By @RajalArora

Full interview 📹 🔽 #TATAIPL | #RCBvPBKS https://t.co/zxcSZVumin pic.twitter.com/5DWnDpi49P

— IndianPremierLeague (@IPL) May 14, 2022
Arshdeep Singh and Rabada still have a crucial role to play for Punjab going forward in the league as Punjab are now in a situation where every game is a must-win game for them.