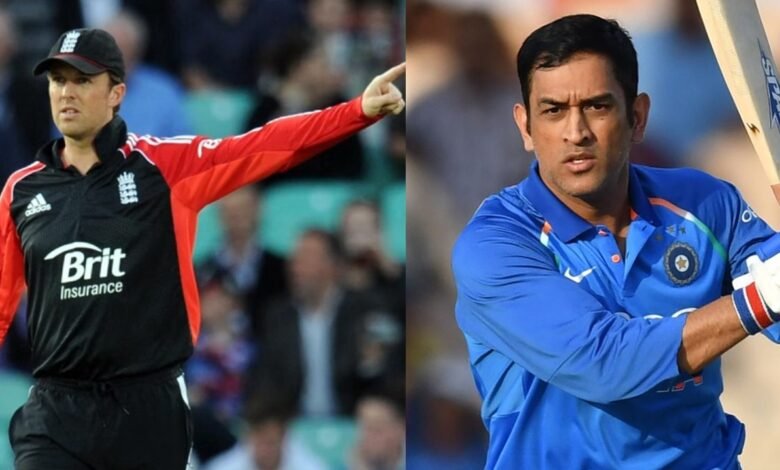 The 2011 WC will always have a special place in the hearts of cricket fans. The Indian cricket team ended a 28-year drought by winning their second Cricket World Cup. One of the biggest things India achieved was that the Men in Blue became the first nation to win the Cricket World Cup Final on home soil as India beat Sri Lanka at the Wankhede Stadium to capture the trophy.
One of the teams that traveled to Asia to participate in that mega event was England. Since the conditions in Asia favored the spin bowlers, England picked off-spin bowler Graeme Swann in their 2011 WC squad. While Swann was picked to make a difference with the ball, he played a handy cameo for his team with the willow in the group stage match against the Indian cricket team.
Many cricket fans would remember that the group stage match between the Indian cricket team and the England cricket team ended in a tie at the M Chinnaswamy Stadium in Bengaluru. India batted first and scored 338 runs, riding on an excellent century from Sachin Tendulkar.
Chasing 339 runs to win the match, England were close to winning the game as captain Andrew Strauss aggregated 158 runs at the top. Recalling that game, Swann said in a chat with cricket.com:
"We were cruising, we were all laughing and joking in the changing room. 'Hah, they are 20 runs short', 'Hah, look at how good we are."
It wasn't a very happy MS Dhoni: Graeme Swann recalls 2011 WC
There were a lot of ups and downs, but eventually, England managed to pull off a tie despite losing wickets. The former England spin bowler added:
"It was down to 4 needed off 2 balls. We scampered for two when it should've never been two. It wasn't a very happy MS Dhoni, I can assure you that."