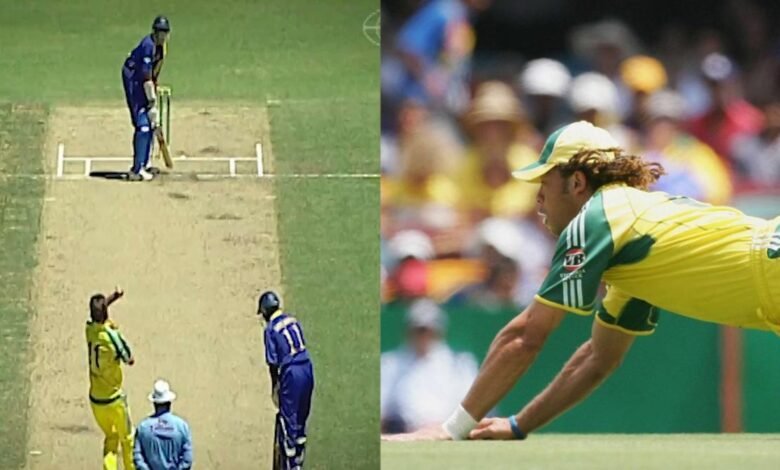 It was a piece of shocking news on Sunday for cricket lovers across the globe. Andrew Symonds, who was one of the best all-around cricketers of this generation, passed away in a car crash. The player was popular for his skills to impact a game in all three departments of the sport. After the announcement of his untimely demise, tributes have been pouring in from across the globe. In this article, we take a look as a Twitter user shares a video compilation of Symonds' exceptional fielding skills.
Andrew Symonds passes away at the age of 46
It has been announced that Symonds was involved in a car crash on Saturday night. The incident occurred in his home state of Queensland. Symonds was the only passenger in the vehicle and he reportedly succumbed to the injuries at the scene. In the latest statement by the police, it is said that the "forensic unit" is investigating the scene. Symonds was just 46 years old.
A video compilation of Symonds' exceptional fielding skills
When Australia was dominating World Cricket at the start of this century, Symonds was a crucial part of the team. He played only 26 Tests and 14 T20Is but his best years were in the ODI format. The former Aussie all-rounder played 198 ODI games, scoring 5088 runs and collecting 133 wickets. He also won two World Cups in his decorated career.
Apart from his performances in the primary skills, Symonds was always a live wire on the field. He impacted multiple games with his fielding and was known to possess a safe pair of hands. Amongst the many tributes that have been pouring in, a Twitter user shared a compilation of the player's best fielding moments in his career. Here is a look at it:
Lots of Andrew Symonds memories around. But for me, the big man throwing himself around in the field will never get old. pic.twitter.com/Ed46O9gBv1

— Lachlan McKirdy (@LMcKirdy7) May 14, 2022
Symonds had been a good commentator after his retirement. He was the perfect template for an ODI cricketer. Hence, he had plenty more to give to the game. His passing away at such a young age is a big setback to the sport. Especially for Australian cricket, the last year or so has been terrible. Other top former players such as Shane Warne and Dean Jones also passed away during this time.