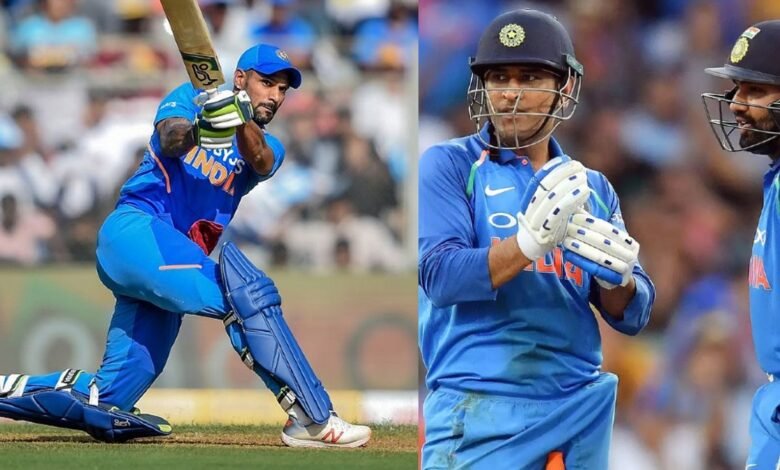 Shikhar Dhawan is taking a bit of criticism right now for his indifferent form with the bat and with age not by his side either, a lot of people are of the opinion that India should look for a different option at the top of the order in ODI cricket.
India has already moved on from Shikhar Dhawan in T20 international cricket, but the left-hander has still been kept in the frame for ODI cricket, keeping in mind the fact that the ODI World Cup is just a year away and Dhawan is a very experienced opener.
While Dhawan has got the backing of the team management, it's still important for him to score some runs in the ODI series against West Indies starting today, so that he can get some confidence going for himself, rather than anything else.
Shikhar Dhawan also has an opportunity to create a couple of records in the ODI series against the West Indies. The 36-year-old veteran is only second behind Virat Kohli and MS Dhoni in terms of playing the most number of ODI matches for India in the West Indies.
While Virat and Dhoni have played 15 ODIs each in West Indies, Dhawan has played 14 and he can go past both former Indian captains in the upcoming ODI series.
Shikhar Dhawan is currently the 5th highest run scorer for India in ODI cricket in West Indies
Dhawan also currently sits at no. 5 in the list of leading run scorers for India in ODI cricket in West Indies, but he has the opportunity to climb up to no. 2 in the next 3 ODIs. Virat Kohli has scored the most runs for India in ODIs in West Indies and his tally of 790 runs in 15 matches looks a bit far-fetched for Dhawan.
But, Dhawan, who has 348 runs to his name in 14 ODIs in West Indies, is in with a chance to surpass the tally of MS Dhoni (458 runs), Yuvraj Singh (419 runs), and Rohit Sharma (409 runs).