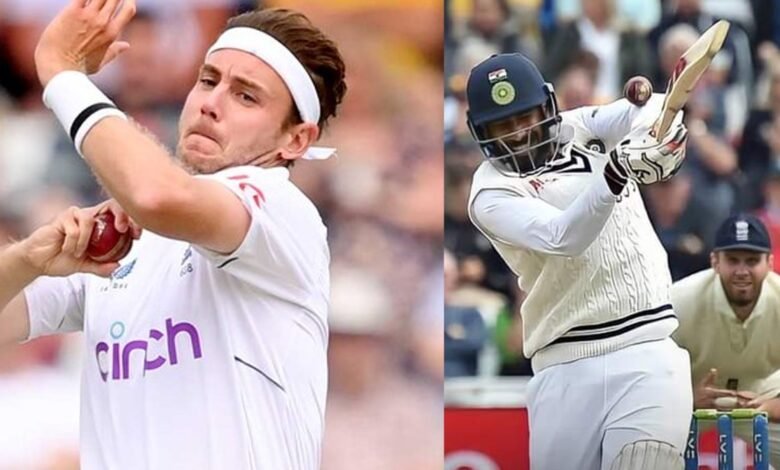 The former South African left-arm spinner Robin Peterson took a little bit of dig at Stuart Broad yesterday after the England fast bowler gave away 35 runs in an over against Jasprit Bumrah. It was the most expensive over ever bowled in the 145-year-old history of test cricket.
The previous record was jointly held by Robin Peterson and James Anderson, both of whom had given away 28 runs each in an over. While Peterson was smashed around the park by the West Indies legend Brian Lara, Anderson was taken to the cleaners by the former Aussie batsman and the current selector George Bailey.
Lara and Bailey were both specialist batsmen and for a bowler to have a bad over against them in test cricket might not be that surprising for anyone, but to think that a no. 10 batsman like Jasprit Bumrah smashed a bowler of the caliber of Stuart Broad for 35 in an over in test cricket is mind-blowing.
Stuart Broad tried to bowl short to Jasprit Bumrah and Bumrah was ready for it
29 runs came off Bumrah's bat in that over, while there were 5 wides and one no-ball, making it the most expensive over of all time in the longest format of the game. The reason why Jasprit Bumrah was able to get hold of Stuart Broad was that Broad bowled to him with a game plan that was very evident.
The fielders were placed in the deep on the leg side and Bumrah knew that Broad was going to attack him with short balls. So, he was not committing himself on the front foot and was rather waiting on the backfoot to get underneath the ball and intentionally play the lofted hoicks.
Robin Peterson jokingly tweeted after Broad's over that he is sad that his world record has been broken, but records are only meant to be broken.
Sad to lose my record today 😜 oh well, records are made to be broken I guess. Onto the next one 🏏 #ENGvIND

— Robin John Peterson (@robbie13flair) July 2, 2022