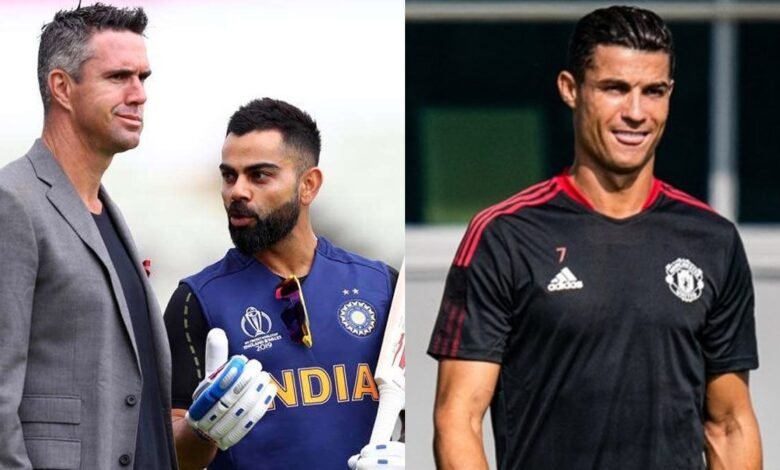 Virat Kohli finally managed to hit his stride as he struck his maiden IPL half-century in 2022, posting a decent score of 58 from 53 balls. Even though one there are questions about the pace of the knock, yet for the man himself, it was important that he found his rhythm before the maddening hustle of the last four rounds of group fixtures begin.
Even though Kohli started quickly but he would eventually settle down in the middle to find his momentum. Other than the delivery where he got out, he didn't play one single bad stroke and seemed pretty decent in his efforts to conjure the 50. It was his 43rd half-century that played a crucial role in propelling RCB to a 170, sparking a decent fight with the runaway leaders.
This is what Kevin Pietersen had to say about Virat Kohli
Kevin Pietersen had something else to say. He was sure that VK would be ballistic given the fact that his half-century couldn't contribute to a winning cause. But at the same time, he would mention that it is innings like these that spark an important watershed in the career of a great, especially when he is struggling.
In fact, he would compare Virat Kohli with Manchester United legend, Cristiano Ronaldo in terms of greatness. He would say, "What he needs to do is to have a look at Manchester United and Cristiano Ronaldo. Two similar brands in their different teams and in their sports. You have Virat Kohli right at the top of cricket, his brand is right at the top of cricket. Cristiano Ronaldo is right at the top of football. One plays for Manchester United, and one plays for RCB and India. Those are big brands and they are going to be talking points. Those big brands also want to maintain their status in the game by winning."
Talking on Start Sports, he would further add, "Virat Kohli's greatest attribute, how many games he has won for India while chasing. Virat Kohli is my greatest batter in this country because he has won so many games for India chasing. That is something you look at, that is something he cherishes and is so proud of."
KP concluded by saying, "This knock yesterday, he would be looking and thinking some beautiful shots, absolutely fantastic shots and I felt good. But I know he is a champion, he is a winner and I know that he would be fuming that those weren't enough for the win."
Virat has so far amassed 186 runs from 10 games at an average of 20.67 which is definitely everything but Kohli-esque. However, his return to form against the Titans can herald a historic turnaround of affairs.