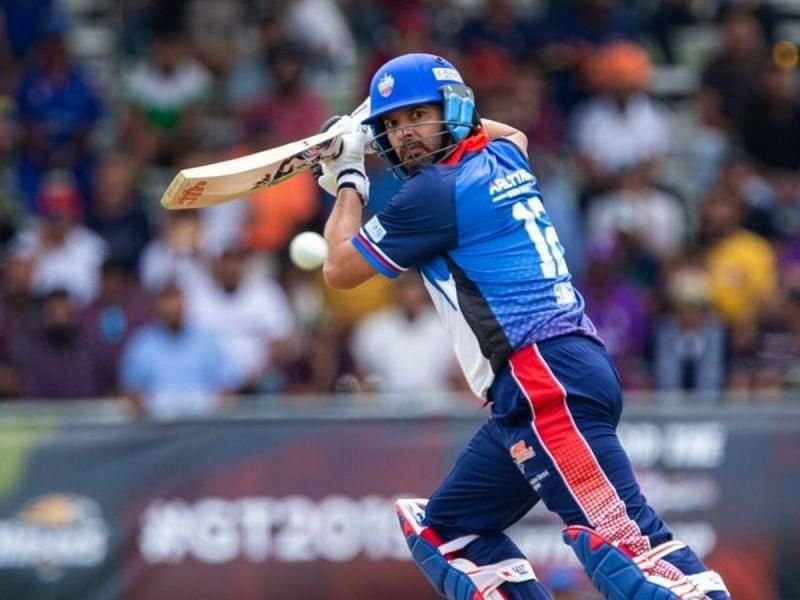 The former Indian middle order batsman Yuvraj Singh might feature in the Big Bash League (BBL) later this year. It is understood that Yuvraj's manager is already looking for a home for Yuvraj in Australia.
No Indian cricketer has, so far, featured in the BBL as BCCI doesn't give No Objection Certificates (NOC) to the cricketers to play in the other leagues except IPL if the cricketer is not retired both from international cricket as well as from the IPL.
If an active Indian cricketer features in any other league except IPL, he automatically gets disqualified from playing for India and in the IPL.
Yuvraj Singh might get NOC for BBL
There are, however, not too many hurdles in Yuvraj getting the NOC for BBL as he has already retired from international cricket and he doesn't even have an IPL contract right now.
At the time he announced his retirement, Yuvraj had made it absolutely clear that he intended to play in the T20 leagues around the world and he was even given the NOC by the BCCI to feature in GT20 Canada in 2018.
There have been demands from many Indian cricketers, who are currently out of BCCI contracts, that BCCI should allow them to play in the other leagues along with the IPL.
However, BCCI has been adamant on its stance that the cricketers wouldn't be able to participate in the IPL in case they sign a contract in any other league.
Meanwhile, the president of Australian Cricketers' Association (ACA), Shane Watson, has said that it would be wonderful for the BBL if the likes of Yuvraj Singh and the other superstar Indian cricketers, who don't feature in international cricket anymore, are allowed to play in the BBL.
"It would be incredible for them to be able to play in these tournaments. That is the ideal situation. There are so many world-class T20 players in India that aren't playing for India that could be potentially available to play in the Big Bash and other tournaments around the world," Watson was quoted as saying.