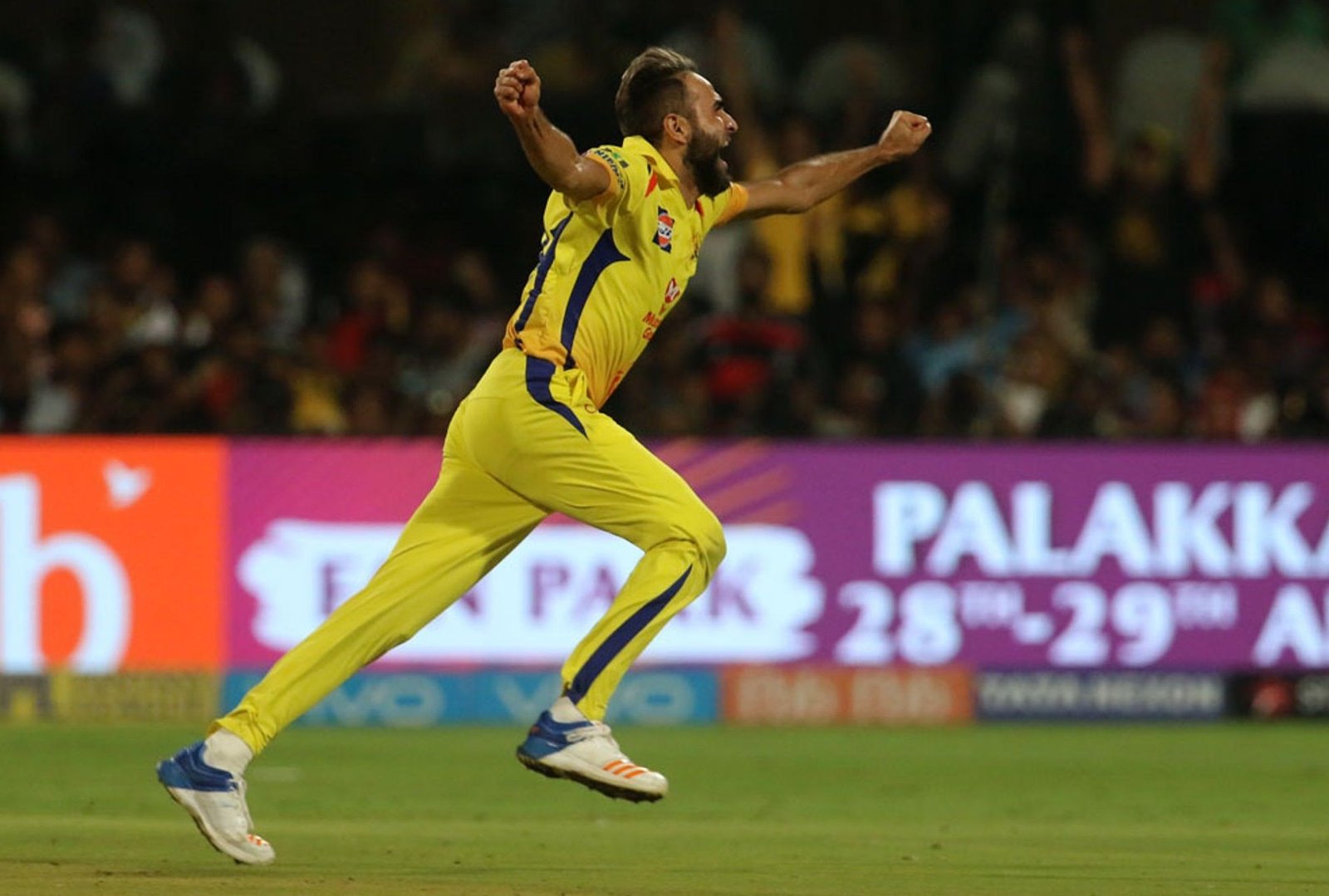 As Chennai Super Kings managed to secure their second victory in IPL 2021 after taming a technically undercooked Rajasthan Royals in a convincing manner, the fans were finally smiling seeing their team rising back to the ranks after a disappointing start to the fray. The victorious stance of the Kings left quite a lot of stars along the sidelines as the likes of Imran Tahir had to warm the benches.

Chennai's foreigners have so far left a significant impact on the tournament which sparks the question that the remaining players who are already waiting in the ranks, will they be able to make an infringement in the starting eleven.

One of the precious stars waiting along the sidelines is iconic South African spinner, Imran Tahir. He also has a notable fan base in the sub-continent and one of those Imran Tahir loyalists took to Twitter to pose a question to the supple athlete.
This is what Imran Tahir had to say when asked about his playing status

A fan called Prakash tweeted for Tahir that when will he be seen back in action in the ongoing edition of IPL. However, what will actually win your heart is the way the spinning legend responded to this beautiful question.

Tahir quoted that his team was already fielding the best of players in the middle and the impact that they had in the field was more than significant. However, he promised to squeeze his best whenever his team needed his services.

He quoted, "Thank you, sir. The best players are in the field and they are delivering and they should continue for the team's benefit. It's not about me. It's about the team. I am extremely proud to be a part of this wonderful team. If I am needed some time I will give my best for the team."


Imran Tahir's legacy for Chennai Super Kings

Tahir has been an industrious part of CSK since 2018. His glittering antiquity in IPL has seen him playing 58 matches and scalping 80 wickets at a staggering strike rate of 16.15.

His figures for Chennai are equally impressive as he has played 26 games for the Kings and claimed 33 scalps. However, the resonating start that Chennai has been off to has been nothing short of wondrous. Let's just hope we also see this man back in action in no time.