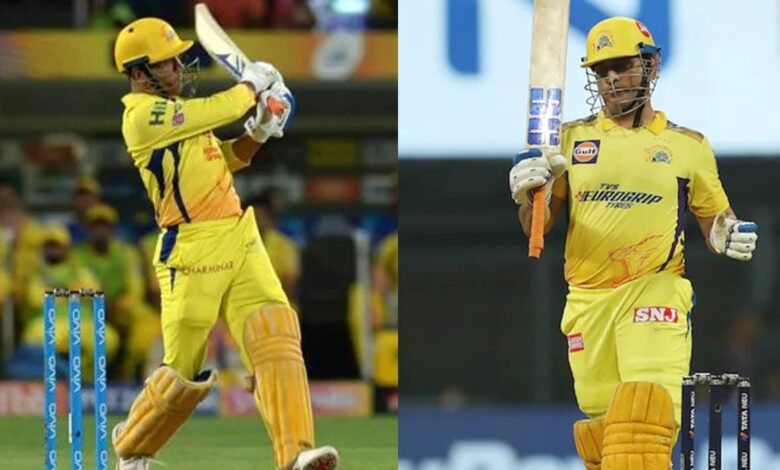 In an almost compulsory set-up, MS Dhoni had to take over the reins of the Chennai Super Kings after things went downtown under the captaincy of Ravindra Jadeja. Nothing felt right while Chennai's staggering vortex of entropy would intensify.
Taking over the Chennai Super Kings, he would straightaway give them shape as the Yellow Army will be surpassing the likes of the Orange Army without any ado whatsoever. Ruturaj Gaikwad was back in form with a blistering 99 while Devon Conway contributed handsomely to add to the highest opening partnership of IPL 2022.
This is how MS Dhoni has come close to this remarkable feat
Now with the return of Dhoni at the helm, there are quite a few records that are in line to be broken and achieved. Currently, Dhoni is all set to become the second skipper after Virat Kohli to achieve 6000 T20 runs, a feat that one would only dream of.
Dhoni currently possesses 5994 runs from 301 games out of which he has batted in 185 innings at an average of 38.67. He also came forth with 23 half-centuries, an almost inconceivable figure if you are coming out to bat at number five or six. However, Kohli is miles ahead of him as he has racked up 6451 runs from 190 matches, batting in the same number of innings.
Given the fact that Kohli bats higher up the order, it is quite obvious that he will be getting much more opportunities to face rather than Dhoni and the difference is absolutely justified. Kohli has also racked up 48 half-centuries and given the magnitude of greatness that these two are known for, it will always be a walk down the same path instead of the comparison that the fans would always draw amongst themselves.
The third contender in the list is trailing by a proverbial mile with only 4721 runs at an average of 31.05, a surprising figure considering the fact that he has always been an opener for the sides that he has played, barring the first half of his career where he would usually come in the middle-order.