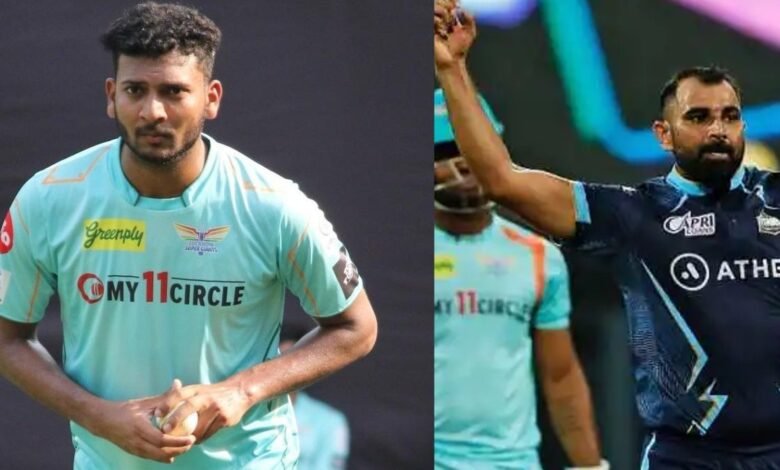 During the 2022 season of the Indian Premier League, a lot of promising young players made their debuts. Players like Arshdeep Singh and Tilak Varma were also impressed with their efforts in the edition. While Umran Malik's astounding speeds were the story of the season, Arshdeep Singh and Tilak Varma were also notable. Umran and Arshdeep both received a call-up from India to compete in the five-match Twenty20 International series against South Africa as a reward for their efforts. Mohsin Khan was another promising young bowler who turned in outstanding performances for his franchise.
Mohsin Khan, who competed in the Indian Premier League 2022 for the Lucknow Super Giants, appeared in nine games and took 14 wickets while maintaining an outstanding economy rate of 5.96. Mohsin Khan is only second behind Sunil Narine of the Kolkata Knight Riders when it comes to the number of bowlers who have completed more than 30 overs this season.
Mohsin was purchased by the LSG in the auction for the basic price of INR 20 lakh, and his coach, Badruddin Siddiqui, who has also previously worked with Mohammed Shami, discussed the young bowler and discussed his interaction with Shami about Mohsin.
The coach discussed his interaction with Mohammed Shami about Mohsin Khan
"I was sitting with Shami at his farmhouse while the auction was taking place. Both Mohsin and he were selected for the team. And then we were talking about him in our subsequent chat. Shami assured me that if I simply gave him to work with for a period of four months, he would become India's top all-rounder. He is a highly capable batter. And even KL Rahul acknowledged before that he has a strong grasp of the game," Siddiqui divulged this information while participating in a chat on Sports Yaari. 
Mohsin's cricketing career, on the other hand, hasn't afforded him a lot of chances to hit the ball with the bat. During the Indian Premier League, he often played the no. 10 position for the Lucknow Super Giants.
In addition, Siddiqui said that Shami is always prepared to assist the younger people.
"There might be a lot of bowlers, but you have to have a strong understanding. You have to be aware of which ball to utilize against which batsman. Today, Shami is a big bowler. However, he is always willing to assist the younger players who are on the rise," the coach remarked.