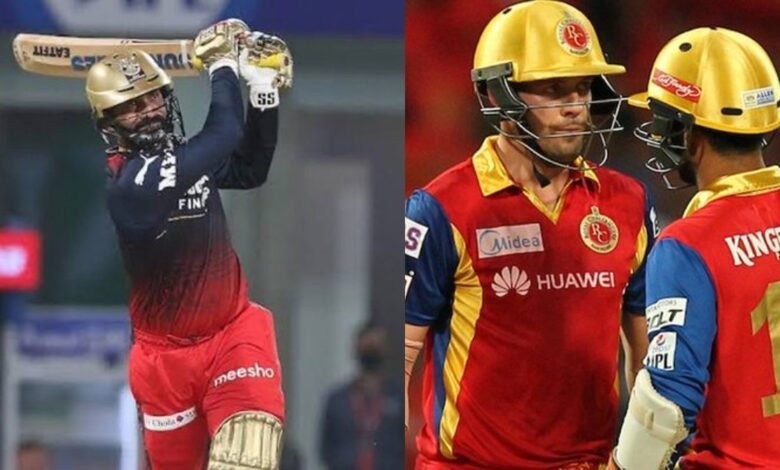 Royal Challengers Bangalore received a major blow ahead of IPL 2022 as their reliable match-winner AB de Villiers announced his retirement from all formats of cricket, including T20 leagues. It seemed like RCB's middle-order will not be so strong with de Villiers no longer with the team. However, Dinesh Karthik's incredible form in IPL 2022 has ensured that RCB have a strong middle-order.
Karthik has been one of the best performers in this year's IPL season. Although he bats lower down the order, Karthik has won multiple matches already for the Royal Challengers Bangalore this season. His fantastic touch is one of the main reasons behind RCB's presence in the Top 2 of the IPL 2022 points table at the moment.
AB de Villiers gave his honest opinion on Karthik's IPL 2022 numbers during an interaction with VUSport Streaming. Here's what the former RCB star had to say:
"He looks like he is in the form of his life. I don't know where that comes from because he hasn't played a lot of cricket. But man, he looks in good form and he plays around the wicket 360 degrees. He almost makes me feel like I want to go back and play some cricket again, watching him play." 
AB de Villiers and Dinesh Karthik once played together in the IPL
AB de Villiers played for two teams, namely the Royal Challengers Bangalore and the Delhi Daredevils during his Indian Premier League career. Interestingly, Dinesh Karthik was his teammate in both franchises.
In the inaugural IPL season, both Karthik and de Villiers played for DD, while in 2015, they were together at RCB. Had de Villiers been playing in this year's IPL, fans would have enjoyed the partnership between him and Dinesh in the RCB colors. However, the bowlers are lucky that de Villiers has retired from the IPL now.