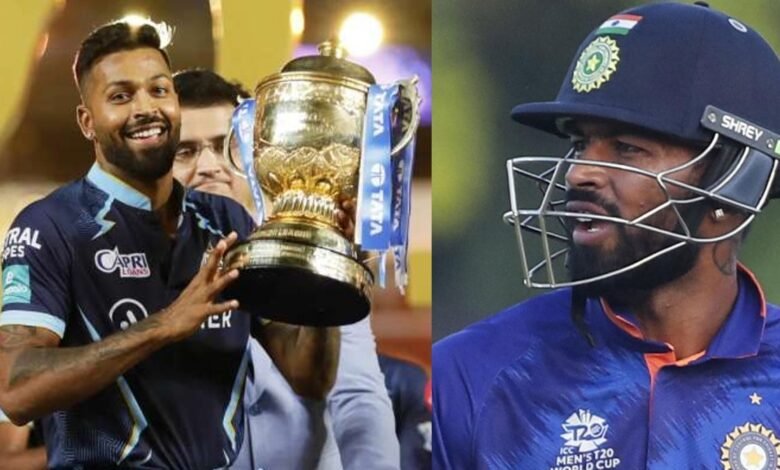 Gujarat Titans captain Hardik Pandya has disclosed that he was never dropped from the Indian cricket team. The all-rounder played for India in the ICC T20 World Cup 2021 but was not included in the squads for the subsequent home series. Many fans felt that the selectors preferred Venkatesh Iyer ahead of Hardik.
However, the man himself has quashed all the rumors. Hardik Pandya explained that he asked for a break and luckily the BCCI agreed to give him an off time. Hardik took that time to work on his fitness, and it ultimately resulted in a top-quality performance for GT in IPL 2022.
Speaking in a video posted by Gujarat Titans earlier today, Hardik disclosed what happened between him and the Indian selectors. Here's what he said:
"Lots of people don't know that I took off, it was my decision. A lot of misconceptions are that I was dropped. You only get dropped when you're available. Thankful to the BCCI that they allowed me to take such long breaks and didn't trouble or force me to come back, so that's commendable from their side."
Hardik Pandya confirmed that his old version will be back in Indian colors
During the same video, Hardik affirmed that fans will witness the old version of him again in the Indian cricket team jersey. In the last few international matches that Hardik played, he did not bowl or bowled at a lower pace.
However, in IPL 2022, he clocked 140 kmph on the speedometer and impressed everyone with his bowling. Hardik is back in the Indian squad for the upcoming five-match T20I series against the South African cricket team. It will be interesting to see how he performs in his first international match of 2022. He has not played for India after the match against Namibia during the ICC T20 World Cup.