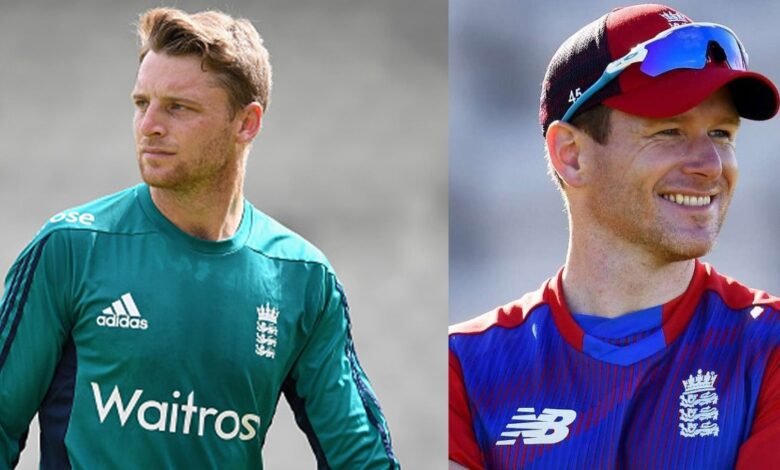 The newly appointed England white-ball captain Jos Buttler has admitted that he didn't quite expect England's World Cup-winning captain and his predecessor, Eoin Morgan, to retire after the Netherlands tour. His expectation was that Morgan would lead the team in the next T20 World Cup in Australia before taking a decision on his future.
Buttler, while being in a conversation with Sky Sports yesterday, insisted that Morgan has always been a selfless kind of personality and the culture that he has built within the squad is also for the players to be selfless and do whatever, they feel, is in the team's interests.
According to Jos Buttler, if on the Netherlands tour, Morgan felt that his retirement was the best thing for England, it was a selfless call and nothing different from how he operated as a leader and as a player right through his career. Being selfless was always one of his mantras.
Buttler, being the vice-captain of England's white-ball squads, was an automatic choice to lead the team once Morgan retired and the England selectors didn't make any out-of-the-box decision in terms of leadership. The leadership baton was passed to Buttler without too much debate.
Death bowling an area of concern for England: Jos Buttler
When asked what would be the areas he would like to specifically focus on as England's new white-ball captain, Jos Buttler said that his immediate focus will be on death bowling because that's an area where England has struggled a little bit in recent times.
Their death bowling was one of the reasons why England was eliminated from the T20 World Cup last year in UAE as well, despite looking like a team that could go all the way and wins the tournament.
With Jofra Archer injured and still out of action, Buttler will have to turn to the other bowlers and expect them to step up with their death bowling.