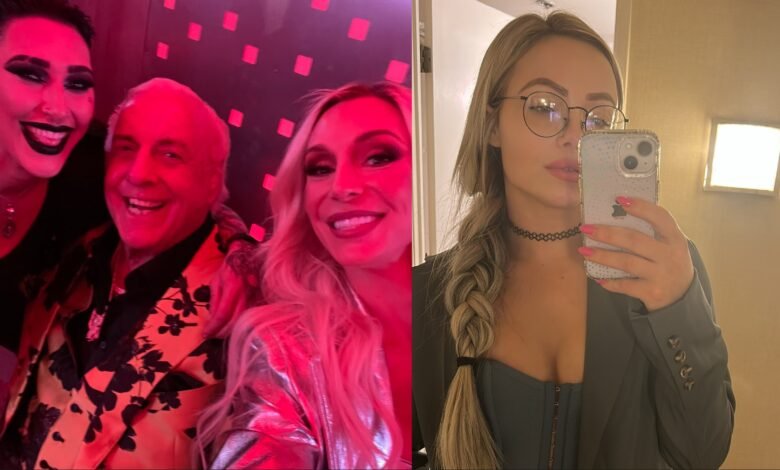 A latest news is coming on the relationship status of WWE star Liv Morgan. WWE Hall of Famer Nature Boy Ric Flair let it out in the open that Liv a dating a former superstar.
Flair has a podcast called To Be The Man, on which he was talking about The Rotundas. While talking about them, he casually let it slip that Bo Dallas from that family is dating Morgan. Although he hasn't confirmed their marital status.
He said, "Bo's got a bunch of property out there. Bo is with Liv Morgan now. I think, are they married? I don't know." Timestamp – (1:08:18 – 1:09:15).
On the podcast, he also talked about the rest of the Rotundas like Bray, his father Mike and uncle Barry. Barry recently suffered a massive heart attack and is recovering at their family property called The Compound. He also spoke about seeing JoJo, Bray's wife at RAW XXX.
Flair was present at RAW's 30th Anniversary on January 23rd with other WWE legends like Hulk Hogan and Mike Rotunda. At the show, he thanked WWE for all the opportunities and introduced his daughter Charlotte Flair, the SmackDown Women's champion.
Flair Drip Back In Catering? Was Eric Bischoff There? @RicFlairNatrBoy talks with @HeyHeyItsConrad about hanging out backstage at #RawXXX. Head over to https://t.co/WhVfWGvoFL to watch this full episode. pic.twitter.com/lu1e2z8UhA

— To Be The Man with Ric Flair (@ToBeTheManPod) January 26, 2023
Who is the boyfriend of WWE Superstar Liv Morgan?
In February 2021, it was reported that Morgan and Dallas were a couple and were living together at Bo's farm. Neither of them has confirmed the relationship publicly for personal reasons.
Liv Morgan competed last Saturday at the Women's Royal Rumble match and gave a memorable performance. She entered at No. 2 by campaigning for it herself and stayed till the very end of the Rumble. Rhea Ripley and her were the last 2 competitors and Ripley eliminated her in the end to win it.
Rhea Ripley wins the Woman's #RoyalRumble 👏🏽 Great ending sequence! #WWE pic.twitter.com/S0bdlq27tU

— King Shak (@KingShak05) January 29, 2023
Bo Dallas (real name Taylor Michael Rotunda) joined the WWE in 2008. He was with the company for 13 years, but WWE released him in April 2021. Rumor has it that he has joined back as Uncle Howdy, the masked figure associated with Bray Wyatt.