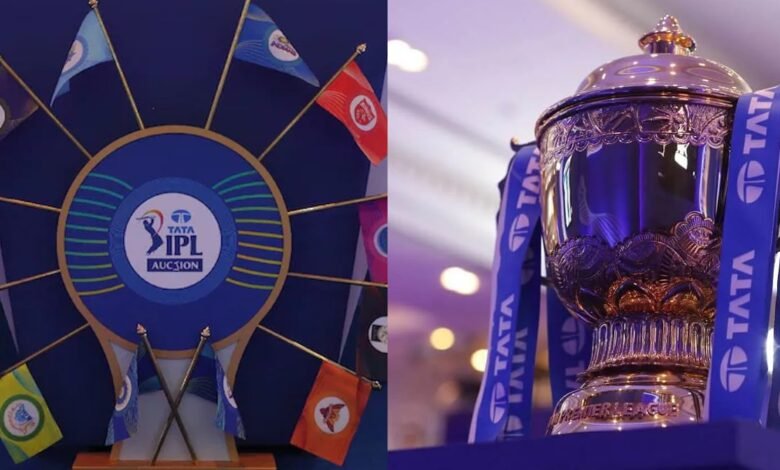 It has been reported by Times of India that the next mini-auction of the Indian Premier League (IPL 2023) will take place on the 16th of December later this year and the venue of the auction will once again be Bengaluru, where the mega auction of the last IPL had taken place.
The report also says that BCCI can add an extra 5 crore INR to the purse of all 10 franchises for the next auction and the total purse now might stand at 95 crore INR, as opposed to 90 crore INR which was the purse limit for the franchises in the mega auction of IPL 2022.
However, how much money each team can spend in the next mini-auction will depend on how many players they retain from the squad that they had assembled in the last mega-auction and how many players they release. The purse will also be adjusted accordingly if any franchise trades off the players.
If an extra 5 crore INR is added, it will be added to the purse of all the 10 franchises, apart from the purse that they are left with after their retentions, release, and trade-offs.
The usual home and away format will be back in IPL 2023
Last season, when the franchises had assembled their squads in the mega auction, they had assembled it keeping in mind that the matches will be played at certain venues and the usual home and away format of the IPL won't be in place.
But, it has now been made clear by BCCI that the home and away format will be back from IPL 2023. With the home and away format back, some of the franchises might be making their decisions based on the conditions and pitches at their home venue where they will be playing at least 7 of their games.
Many IPL teams would be tempted to release some players to have substantial amount in the Mini Auction
Going for big/utility names would be on list as after WC, there will definitely be some new bright names

Released players would make an interesting mix

— Nobhonil Pandit (@nobhonilHR) October 14, 2022
This might result in the release of a lot of players and the trade-offs as well, by many franchises ahead of the next mini-auction.