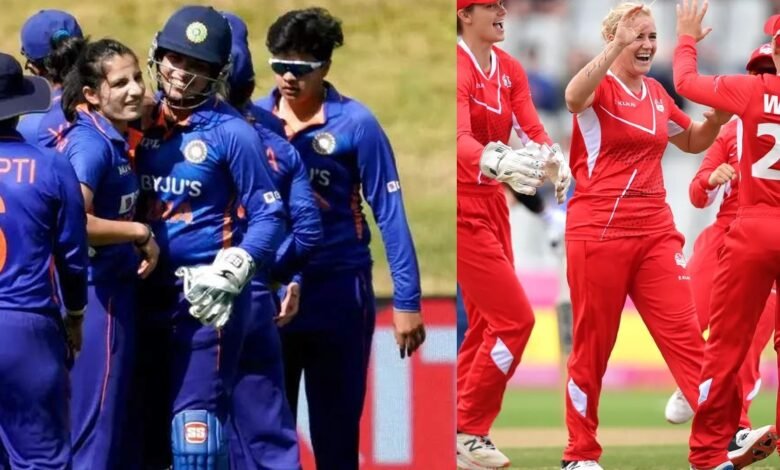 As England beat New Zealand in their last group game yesterday and topped the points table of group B in the cricket tournament of Commonwealth games 2022, it became clear that they would be the ones facing the Indian women's team in the semi-final round, as India finished second in group A, with Australia topping the group.
India and England will lock horns in the first semi-final of the cricket tournament of Commonwealth games on Saturday and the match will get underway at 3:30 pm IST.
England would carry a lot of momentum into the semis, as they recently clean-swept South Africa in a bilateral T20I series and have now won all three of their group games in the Commonwealth games, but India would also be fairly confident about their game after back to back wins against Pakistan and Barbados, although those two teams are not the strongest in the world.
Pitch report for the first semi-final of Commonwealth games between India and England
There won't be any match at the Edgbaston cricket ground on Friday, as the group round is now complete, which means the curators will get some time to prepare the pitch for the two semi-finals on Saturday.
Since India and England will be playing in the first semi-final, the pitch might be fresh and might offer a bit of seam movement and a bit of bounce at the start. However, the teams might still like to bat first if they win the toss, as the scoreboard pressure often works massively in the big games.
India Vs England Semi Finals match tomorrow at Commonwealth Games timing has been revised to 3.30pm considering Indian viewership.

— Mufaddal Vohra (@mufaddal_vohra) August 5, 2022
Weather conditions
The weather has been forecasted to be nice and sunny on Saturday with less than a 10% chance of rain. The sun will be out almost the whole day and although there might be a little bit of breeze, the minimum temperature won't go below 10 degrees Celsius. The weather conditions are expected to be near perfect for a game of T20 cricket.
Sat 11am – England Women v India for a place in the Commonwealth Games T20 final – what a prospect of a game – particularly in Birmingham. Guaranteed sell out

— Tim A Roberts (@Tim_A_Roberts) August 5, 2022