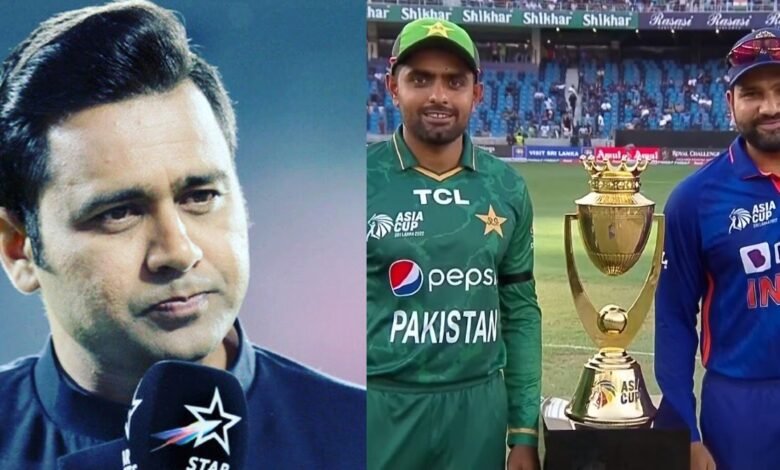 The former Indian opener Aakash Chopra has said that PCB's threatening statement that the future ICC tournaments in India might get affected because of India not touring Pakistan for Asia Cup 2023 is not to be taken seriously because ACC and ICC tournaments are two different things.
Explaining this in a video on his YouTube channel, Aakash Chopra said that there is huge money at stake in the ICC tournaments. So if Pakistan is thinking about not coming to India for the next year's World Cup, then they will have to let go of a huge amount of money.
As far as Asia Cup is concerned, the revenue that Asia Cup generates is mainly because of India and India don't even take any money from it. Asia Cup's revenue is currently not as high as the World Cup's revenue, but whatever revenue is there, India doesn't take anything from it. BCCI rather distributes it to the other member boards of ACC.
BCCI acting like a big brother in ACC: Aakash Chopra
Aakash Chopra said that if seen practically, BCCI is actually acting like a big brother and are helping the other member boards who are part of the ACC. Aakash also said if BCCI is unwilling to go to Pakistan because of security reasons, he can give it in writing that BCCI will not travel and the tournament will be shifted.
PCB, on the other hand, will have to come to India for the next year's World Cup, otherwise, their share of the World Cup revenue, which is a big amount, will be in jeopardy.
According to Aakash Chopra, it's almost guaranteed that Asia Cup will be played at a neutral venue and it's also guaranteed that the World Cup next year will take place in India and if someone wants, he can give these two things in writing as a guarantee because he knows this is what will happen.