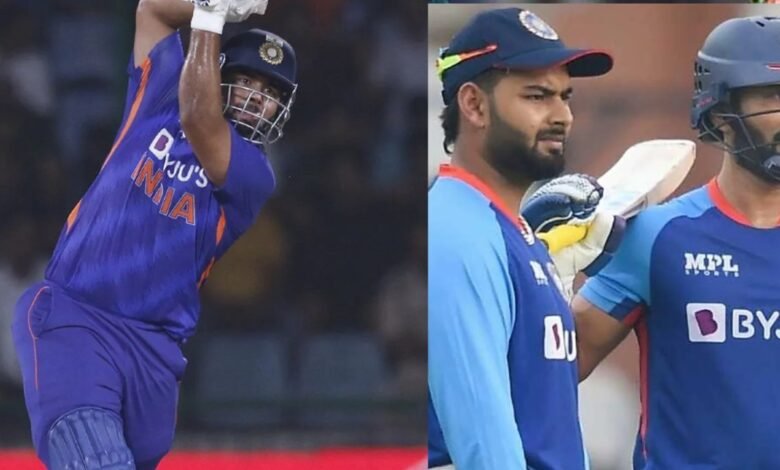 Team India decided to select Dinesh Karthik ahead of Rishabh Pant for the clash against Pakistan in the Asia Cup. This met with different opinions as Pant is an important player, who had even captained the T20I team recently. Hence, Twitter was brimmed with reactions. Here, we take a look at how Twitter reacted as Rishabh Pant does not get selected for the India vs Pakistan Asia Cup 2022 match.
Rishabh Pant omitted from India vs Pakistan Asia Cup 2022 squad
Ahead of the match, India had mainly one spot to worry about. Dinesh Karthik had been doing well in recent months but Rishabh Pant has not been in great T20I form. Hence, there was going to be a fight between the duo for the spot in the XI. However, since Pant is a left-hander and is the future of the Indian squad, it was expected that he would edge DK to the spot in the XI.
Now, in a surprise, Rohit Sharma and the management decided to exclude Pant and include Dinesh Karthik. The understanding could have been that Pant's form in the middle-order in T20Is is not good but DK has been in stunning touch at the death. Moreover, with players like Suryakumar Yadav, who has a good range, the absence of a left-hander might not play a big factor. Ravindra Jadeja is anyways there in the XI if there is a requirement for a southpaw.
Twitter reacts to the management's decision
Twitter was obviously going to be reactive to any proceeding in an India-Pakistan clash. Now when the announcement of Pant's exclusion was made, it was obvious that there were too many reactions. Most of the opinions centered around the fact that the dropping of Pant may not be a wise call. This is because he is going to be an important part of the XI in the future.
Even if India lift Asia Cup, this decision of keeping pant out is gonna hurt team in long run. In a world cup year, this is not a good move…#Pant#AsiaCup2022

— Mohammad Qasim (@mohdqasim496) August 28, 2022
Debate was always Pant vs Karthik, India need a good look at Kohli and Rahul this tournament before making a final decision on the squad. What we have to see now is if India will miss having the extra lefty or benefit from having a designated finisher.#INDvsPAK #AsiaCup

— Cric V (@playinthev) August 28, 2022
A left-handed batsmen is missing a.k.a @RishabhPant17 https://t.co/dZ2imcsUwq

— Anik Mardia (@anik_mardia) August 28, 2022
Dinesh Karthik in place of Rishabh Pant doesn't feel right to me. I hope they sort this out before the world cup. Rishabh needs to be in the playing 11 in Australia. #INDvsPAK @BCCI https://t.co/S4aSfqNdLC

— Prassang Goyal (@PrassangGoyal) August 28, 2022
DK ahead of Rishabh Pant. Definitely didn't see that coming, but a very good move.

— Venkata Krishna B (@venkatatweets) August 28, 2022
Rishabh Pant in T20I :

Innings : 53
Runs : 883
Average : 23
Strike Rate : 126

His dropping was not unfair 👍
You can't keep on playing just on potential. Performance matters.

— ` (@FourOverthrows) August 28, 2022
India dropped #RishabhPant from test and then he got redemption and is now India's best test batsman currently.Same happened in ODI's. Now he has been dropped in a very imp t20 match for a older keeper hope he gets his redemption again now with a monster comeback.,dejawu.

— Eren Yaeger (@iamkP786) August 28, 2022
One left arm spinner, one leg spinner in Pak team. Rishabh Pant probably unlucky to miss out tonight.

— India Fantasy (@india_fantasy) August 28, 2022
Wow Rishabh Pant dropped. Shocking move, when you know he is only left hander in top order and can change the game within seconds. #INDvsPAK @BCCI

— Shiv RKVian 🇮🇳 (@itsShivam18) August 28, 2022
Massive insight into India's plan for T20Is: Rishabh Pant is a dispensable quantity in the format. Brave.

— Sreshth Shah (@sreshthx) August 28, 2022