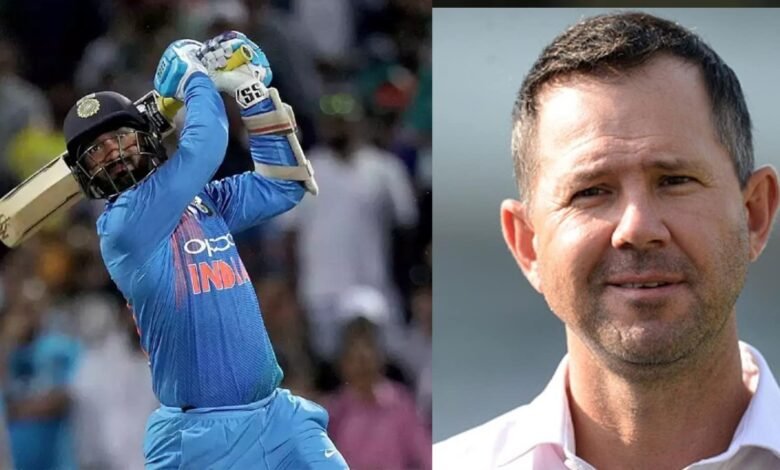 ICC World T20 2022: Since the BCCI made the selection announcement for the five-match Twenty20 International series against South Africa, everyone has been raving about the incredible comeback that Dinesh Karthik has made to the Indian cricket team. Karthik, who is 37 years old, impressed everyone with his great finishing ability in Twenty20 cricket during the just-finished IPL 2022. As a result of his performance, India decided to call him up to the national team. The issue that has to be answered, though, is whether or not he will be playing in the Twenty20 World Cup in 2022. And the former captain of the Australian cricket team, Ricky Ponting, offers his opinion.
While playing for Royal Challengers Bangalore in the Indian Premier League 2022, Karthik amassed 330 runs with a strike rate of more than 183. Because of his extraordinary hitting, RCB was able to qualify for the playoffs for the second season in a row, which sparked requests for him to be included in the World Cup team.
While having a conversation with former cricketer Isa Guha for The ICC Review, Ponting expressed his full support for the idea. Ponting also confessed that he would be very shocked if India did not choose the experienced wicketkeeper-batter for the major tournament in October.
ICC World T20 2022: What did Ponting say about Dinesh Karthik?
"I would have him, and I'd have him in at that five or six job. He pushed his game to a whole new level this year, particularly in the manner in which he closed games for RCB.
When looking at the Indian Premier League, you want your top players to have a chance to win two or three, maybe even four games throughout the course of the season. If you can get that out of them, you will likely see a fairly high return on your investment. Dinesh, on the other hand, certainly had a greater influence on a greater number of games than the majority of the other RCB players did this season.
With Virat (Kohli) having the year that he's had, and Maxi (Glenn Maxwell) getting off to a great start in the tournament….Nevertheless, DK was the one. And Faf as well, I'm guessing that he was the one who kept the RCB bandwagon running. It would shock me if Karthik wasn't in that (Indian) line-up someplace," Ponting added.
Before heading to Australia for the Twenty20 World Cup, India still has two more Twenty20 International series to play, one of which will take place in Ireland and the other in England.