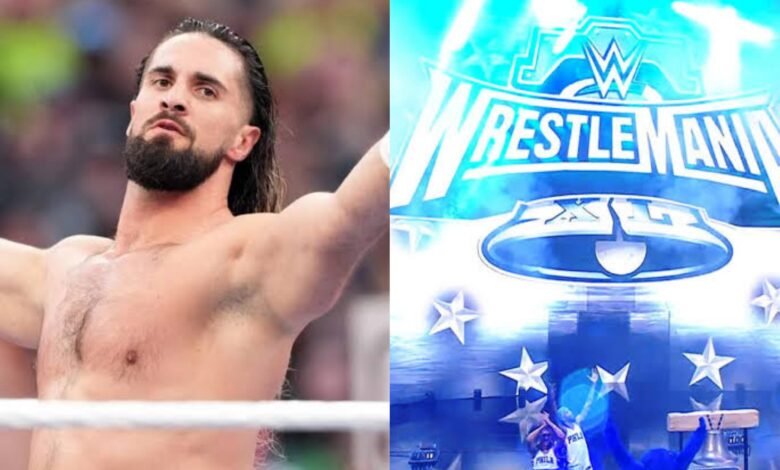 The Visionary Seth Rollins has expressed his interest in facing the Undisputed WWE Universal Champion Roman Reigns. But he wants to face him after one year.
Roman Reigns will defend his titles against Cody Rhodes in the main event of Day 2 of WrestleMania 39. His former Shield partner Seth Rollins defeated YouTube star turned wrestler Logan Paul on Saturday. In an interview with ESPN, Rollins was answering a question about who he would like to face at next year's WrestleMania 40. He quickly answered with Roman Reigns.
Rollins said, "There's a few of them out there, man. I mean, realistically, Roman Reigns is someone that I have only wrestled on pay per view and singles matches twice…" The last time the two former Shield members faced each other in a match, it ended in disqualification. Therefore, Rollins wants a definitive outcome this time. "And I have never had that kind of definitive, put the stamp on it match with Roman." he said.
Seth Rollins' probable opponent for WWE WrestleMania 40
Roman's WrestleMania opponent Cody Rhodes has a history with Rollins as well. He defeated Rollins on his return match at WrestleMania 38 and two more times in a row. Seth has pinned Roman earlier but has never pinned Cody.
During the interview, he also took Cody's name as someone he would love to defeat at WrestleMania. His words, "You mentioned Cody Rhodes, there's a lot of history there. I would love to get a win over him. I would love to get a win over him on a big stage like that."
Rollins also talked about him having real life enmity with Rhodes.  He said that he does not believe Cody deserves his push or his WrestleMania 39 spot and it should be him instead. Rhodes had once mentioned in an interview that he and Rollins almost came to blows in the backstage one time. Maybe they should renew their feud after 'Mania.