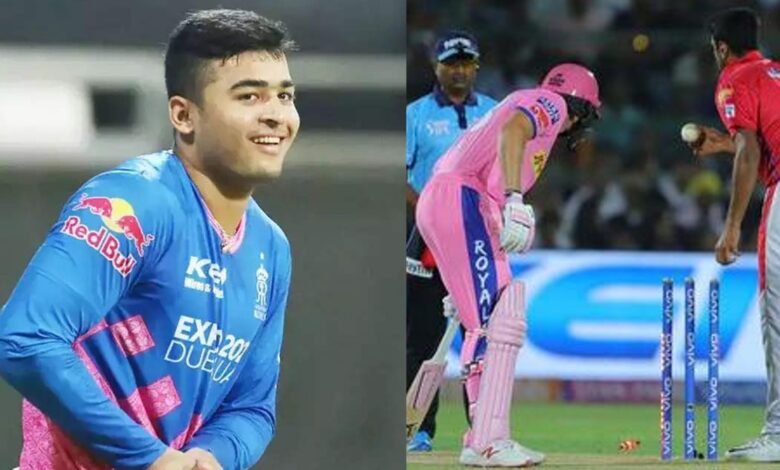 The Rajasthan Royals allrounder Riyan Parag has said that he will mankad someone in the next year's IPL just for fun because it will create a good Twitter debate.
Mankading or running out a batter at the non-striker's end has been a subject of much debate in recent times, particularly since the time the Indian off-spinner Deepti Sharma ran out Charlie Dean at the non-striker's end in the third ODI against England.
While Deepti Sharma doing what she did was in complete alignment with the laws of the game, many people, particularly in England, criticized it and called it an act against the spirit of the game.
Before Deepti Sharma, the Indian veteran Ravichandran Ashwin had also run out the England wicketkeeper-batsman Jos Buttler at the non-striker's end in one of the IPL games in 2018, and that hadn't gone down well with the pundits and the fans in England either.
Yesterday in the third T20I game between England and Australia, Jos Buttler seemed to be backing up a little bit too much at the non-striker's end again and this time around, he was warned by the Australian fast bowler Mitchell Starc who asked him to stay inside his crease.
Riyan Parag has been a very flamboyant cricketer in the last few years
After Mitchell Starc's warning, the mankad debate was on again on social media yesterday and Riyan Parag, who is one of the most promising young cricketers in India right now, posted on Twitter earlier today that he wouldn't shy away from going for a run out at the non-striker's end, if the non-striker leaves his crease early.
Im going to mankad/run out sm1 next year and it's gonna create a fun twitter debate🫠

— Riyan Paragg (@ParagRiyan) October 15, 2022
Apart from being a very talented and promising young cricketer, Riyan Parag has also been very flamboyant cricketer on the field in a few IPL seasons that he has played. He has been indulged in some very fancy celebrations and a few altercations with the opposition players as well.