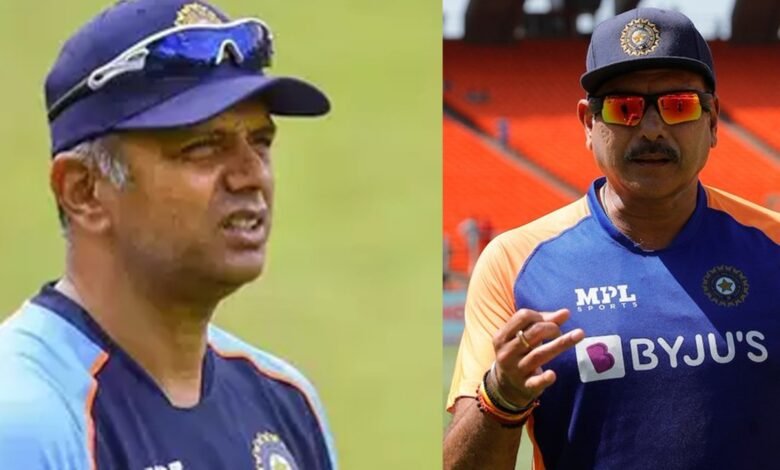 The former Indian head coach Ravi Shastri, who is currently working at Sky Sports as a television pundit for ongoing India's tour of England, has said that he got the Indian coaching job by "mistake" and he didn't come through the ranks to take over as coach, but he is very satisfied with how he actually did his job.
Recalling the time when he was appointed the Indian head coach, Shastri said that he was asked to take charge of the Indian cricket team straight from the commentary box and when he took charge, the Indian team was not playing very good cricket, as the rankings of that time would suggest, but the brand of cricket that India played under him and the results that they achieved in all formats all across the globe, he left the job with satisfaction.
We missed out on World Cup but did magnificently otherwise: Ravi Shastri
Ravi Shastri admitted that World Cup was something that India missed out on during his tenure as head coach, but the results otherwise were outstanding. According to Shastri, the highlight of his coaching stint was winning back-to-back test series in Australia and also taking a 2-1 lead in the test series in England.
Talking about his successor and the current Indian head coach Rahul Dravid, Shastri said that Dravid has got the job in a very different way than he had got it. Dravid has come through a pathway. He coached the U19 team India, and the A team in India before taking over the senior side. So, he did the hard yards before the big job.
Showering praise on Dravid's coaching potential, Shastri insisted that there couldn't have been a better guy to take over the job from him than Dravid because of the kind of experience he has as a player and also as a coach at various levels.