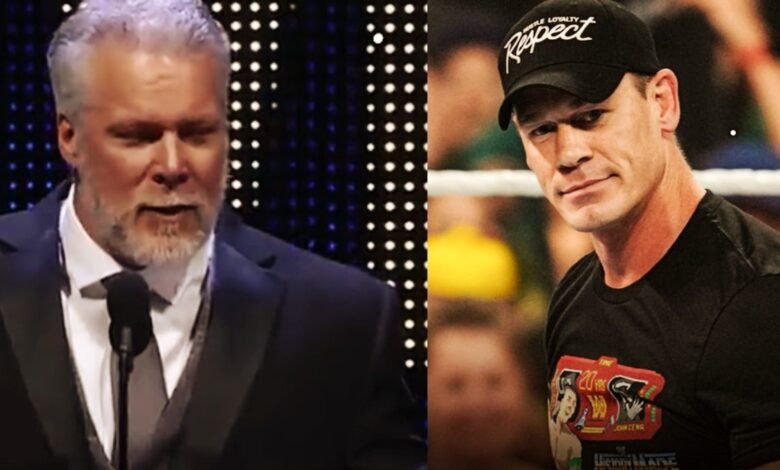 John Cena made his much-awaited return to WWE on June 27th RAW episode. It was a special episode of the red brand that marked the 20th anniversary of Cena's debut in the company. At the end of the show, John made a special entrance and cut a memorable promo in front of the fans at Laredo. WWE legend Kevin Nash started a new podcast titled Kliq This recently.
On the first episode of the podcast, he discussed Cena's recent appearance on WWE RAW and opined that his promo did not feel the same as his previous ones.
Kevin Nash said that one could tell Cena had not cut a promo in front of a live audience for a long time. Fans should note that it was his first appearance in WWE since the summer of 2021. Here's what Nash was quoted as saying by Sportskeeda on his podcast:
"He cut a promo and one of the things that I'll say for John is [that he's] probably top-five promo guy of all time. To me cutting a promo is like playing golf. You could tell that John had not cut a promo in a while. He was still solid, but it didn't have the same, you know."
Kevin Nash was unhappy with one more thing about John Cena's WWE return
As mentioned ahead, John Cena made his return to WWE at Laredo in Texas. However, Kevin Nash felt that WWE could have picked a better location for the show because Laredo is not known to have the most passionate wrestling fans. Here's what Nash added:
"Nothing against Laredo, when I think of wrestling hotspots you know, [I don't think] about Laredo."
John Cena has disappeared from WWE after his return to RAW. It seems unlikely that he will wrestle at this year's SummerSlam.