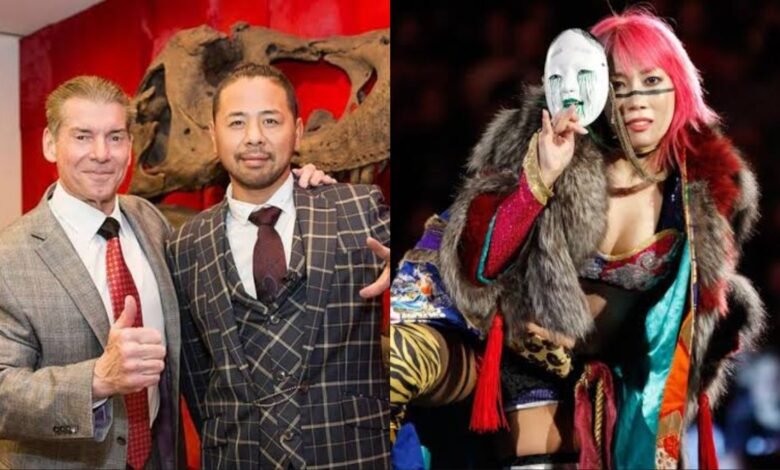 Erstwhile WWE writer Freddie Prinze Jr made an explosive statement about Vince McMahon as he quoted, that the former WWE boss didn't give a proper push to the Japanese wrestlers because of his cultural ignorance.
Over the last few years, WWE has seen some intense Japanese grapplers featuring the likes of Asuka, Shinsuke Nakamura and Kairi Sane. Shinsuke Nakamura has been one of the most prominent Japanese names in the WWE circuit, making him the biggest Japanese wrestlers in the current circuit.
Vince McMahon wanted his top Superstars' first language to be English
【 #スマックダウン 結果】
✦@ShinsukeN がカイザー撃破!次週王座戦へ🏆
✦クロスが復帰してレインズを挑発⏳
✦シェイナがガントレット戦を制して挑戦権奪取
✦リコシェがコービンにシューティングスタープレス
✦キングストンがエリックを撃破

➡https://t.co/IPdqcQYaiT#WWE #SmackDown #wwe_jp pic.twitter.com/0mXweXHADI

— WWE日本語公式 (@WWEJapan) August 7, 2022
On an episode of Wrestling with Freddie podcast, Freddie was asked by his co-host, Jeff Dye about why the Japanese wrestlers weren't really pushed for bigger events in WWE. He was heard quoting, "So it's just a cultural ignorance, man. Vince always felt – and this is public – if English isn't their first language, the American fan is always going to look at them as a heel and if they're a baby face, they're going to look at that – he wanted them to be like funny and goofy. I think that's why."
Triple H, on the contrary head worked wonders with the Japanese athletes in NXT as the brand's creative head. He would give a massive push to the likes of Nakamura, Asuka, Kairi Sane and Iyo Sky.
#WrestleMania がハリウッドへ

この後、本日午前11時(日本時間)よりWWE YouTube チャンネルで配信✨ pic.twitter.com/HNtsY0QuTR

— WWE日本語公式 (@WWEJapan) August 12, 2022
Dan Madigan, another former writer of WWE, divulged that Vince was compelled to cancel a storyline featuring Japanese wrestlers after the Japanese Royal Family warned to sue him.
McMahon quoted to Madigan that the entire Japanese Royal Family were mad about certain promotions and were willing to take the entire industry down if things proceeded in the way they were.
The report of Sportskeeda Wrestling also indicated that Vince was absolutely livid with the developments. The likeliest cause for the mid-table battles that went out the Japanese roster was probably because of this.