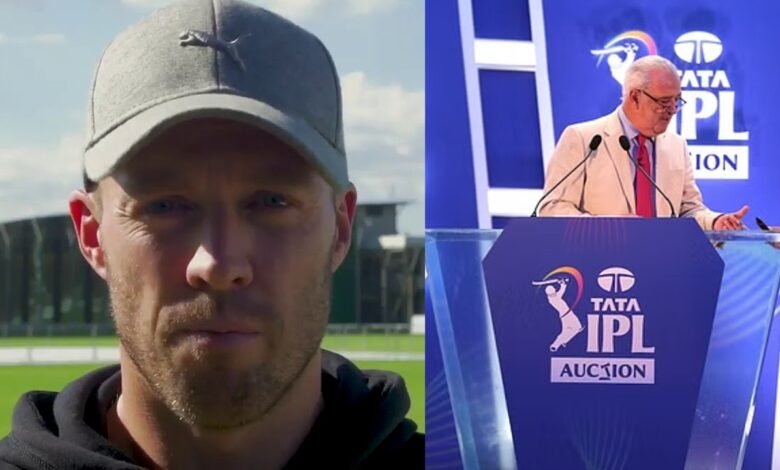 Former South Africa cricket AB de Villiers opened up about the IPL 2023 auction. He said that according to him English all-rounder Ben Stokes is a bit undervalued and underpaid as there's no amount of money for him enough for his calibre.
"Don't think there's any amount of money for Ben Stokes in my opinion," AB de Villiers 
English all-rounder Ben Stokes entered the record books in the IPL 2023 auction on Friday (23rd December) in Kochi. He was picked by four-time champions Chennai Super Kings (CSK) for a hefty amount of INR 16.25 crores.
Stokes became the third most expensive player in the history of the auctions. He invited a bidding war between a few teams but in the end, it was the MS Dhoni-led side who managed to purchase him.
This will be his third franchise in the IPL after playing for Rajasthan Royals and Rising Pune Supergiants. Stokes has been one of the finest cricketers going around and it's fair to say that his presence will be a massive boost for CSK.
Ben Stokes 🦁:

"Wherever we go and Dhoni is in the Team, it always feels like a home game" 🥳💛pic.twitter.com/9n2lvl2mmJ

— DHONI Empire™ (@TheDhoniEmpire) December 23, 2022
Former South African cricketer AB de Villiers was left amazed with picking Stokes at 16.25 crores as he doesn't think there's any amount of money for an all-rounder in his opinion. Speaking on Jio Cinema, he said:
"Yaa lucky team (CSK). Don't think there's any amount of money for Ben Stokes in my opinion. An unbelievable player, he is a leader, his experience with both bat and ball in the field." 
"I actually think he is a bit undervalued, in my opinion, and underpaid," AB de Villiers on Ben Stokes 
Ben Stokes notably, has been a proven match-winner as he has many times won England matches on his own irrespective of the format. With MS Dhoni likely to retire from the game next season, he can also be a potential captaincy candidate as well.
AB de Villiers feels that Stokes is a bit undervalued and underpaid, as he brings a lot to the table. He added: "He is going to win you games in cricket and that's what you want. I actually think he is a bit undervalued, in my opinion, and underpaid. He is going to bring a lot to the party."