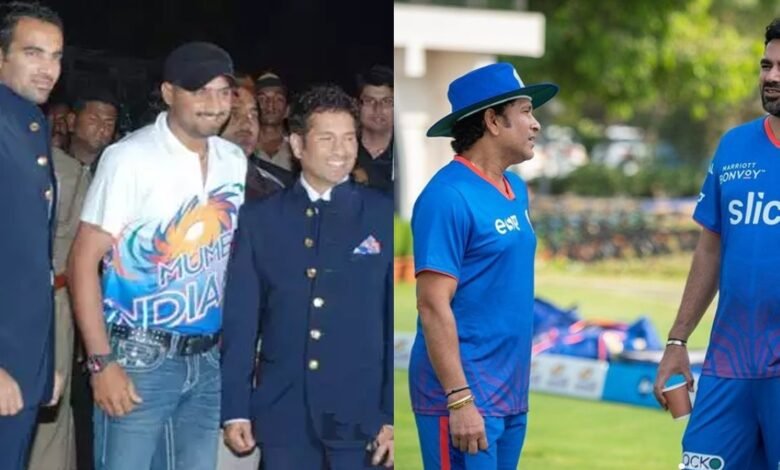 The former Indian off-spinner Harbhajan Singh, who has been an IPL winner with both Mumbai Indians and Chennai Super Kings, has picked his all-time IPL XI and he has picked and left out some interesting names.
Generally, when an all-time IPL XI is picked, one of the criteria that is kept in mind is that one should build an XI with only four overseas players and seven Indian players because that has been the criteria to pick a general IPL XI as well.
But, Harbhajan Singh has actually not followed that criteria while picking his all-time IPL XI and he has picked more than four foreign players. He has simply gone with the names who, he thinks, should be in an all time IPL XI of its 15-year history.
The openers that Harbhajan has picked in his team are Chris Gayle and Rohit Sharma and that's hardly a surprise because Gayle has been the best opener in the history of T20 cricket anyway, with a close competition from David Warner, and Rohit Sharma is an incredibly skillful player.
Virat Kohli is the highest run-scorer in the IPL in terms of the total no. of runs and he slots at no. 3 in Harbhajan's team, while Shane Watson and AB de Villiers are the two specialist middle-order options at no. 4 and 5. Both of them justify their places for all that they have done in the league.
MS Dhoni will be the captain of all time IPL XI of Harbhajan Singh
The three finishers that Harbhajan has picked in his team are MS Dhoni, who would also be the captain of the team, Ravindra Jadeja and Kieron Pollard. Harbhajan, however, said that he was confused between Bravo and Pollard for the no. 8 slot because both of them have been the legends of the league.
Sunil Narine, Lasith Malinga and Jasprit Bumrah will be the three specialist bowling options in Harbhajan's XI and will complete the XI.  Here is the all time IPL XI picked by Harbhajan Singh on Sportskeeda –
Chris Gayle, Rohit Sharma, Virat Kohli, Shane Watson, AB de Villiers, MS Dhoni (C & WK), Ravindra Jadeja, Kieron Pollard, Sunil Narine, Lasith Malinga, Jasprit Bumrah