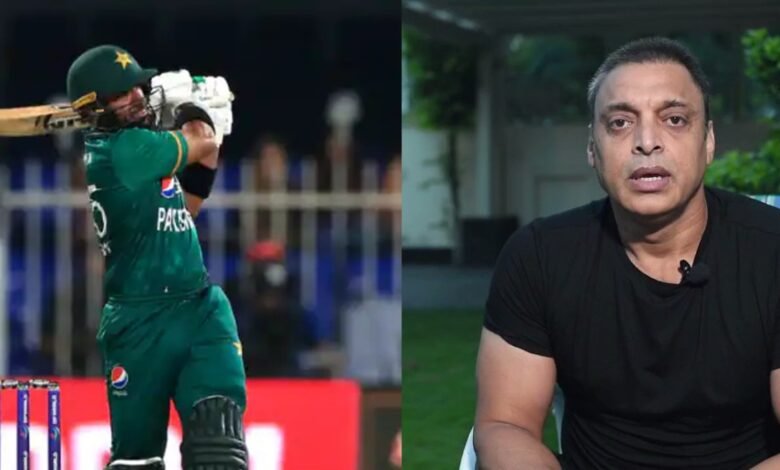 The former Pakistan fast bowler Shoaib Akhtar was not too happy yesterday that the Afghanistan fast bowler Fareed Ahmad had a go at Asif Ali after he dismissed him in the 19th innings in the Asia Cup game at Sharjah.
Last night's super 4 game between Pakistan and Afghanistan in Asia Cup 2022 was not just a must-win game for Afghanistan, it was a very important game to keep India alive in the tournament as well. An Afghanistan victory was what India wanted and Afghanistan, at one stage, looked like winning the game after Asif Ali was dismissed by Fareed.
But, then Naseem Shah hit two sixes off the first two balls of the last over bowled by Fazalhaq Farooqi and Pakistan won the game. Shoaib Akhtar, after that, related the whole issue to the ethnicity of the bowler and the batsman.
While the whole Afghanistan side is Pashtun by ethnicity, Naseem Shah is also a Pashtun who belongs to the Khyber Pakhtunkhwa region of Pakistan, which is very close to the Afghanistan border.
The statement of Shoaib Akhtar was ironical
Shoaib Akhtar was analyzing the game between Pakistan and Afghanistan on his YouTube channel and he said since Fareed tried to have a go at Asif after dismissing him, God punished the Afghan team straightaway and handed them a defeat, as it was a Pathan (Pashtun) who hit a winning six against another Pathan to win Pakistan the game to make it more embarrassing for Afghanistan.
This statement from Akhtar was quite ironic because Asif Ali actually raised his bat at Fareed Ahmad after Fareed seemed to celebrate the wicket right in front of Asif's face. If the match referee takes the incident into consideration, there are more chances of Asif receiving more severe punishment than Fareed.
It's, however, not clear yet if the match referee has noted the incident and has summoned the two players for further hearing or not.