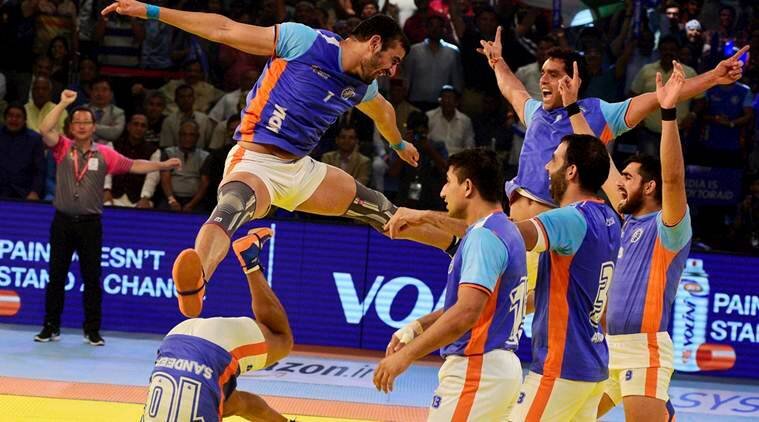 Indian kabaddi team has had some great raiders like Rakesh Kumar, Anup Kumar, Deepak Hooda, Ajay Thakur, Manpreet Singh, and several others. Ajay Thakur had won the Padma Shri last year and in his view, it was the most beautiful moment of his life.
Many sports fans would know that the Indian government honors the supremely talented sportspersons of the nation with the Arjuna Award. Ajay Thakur had done some extraordinary things for Indian kabaddi, and he rightfully received the award in 2019. Thus, he won the Arjuna Award and also the Padma Shri last year.
In case you did not know, Ajay Thakur is a former Indian kabaddi team captain. Besides, he played an integral role in the Indian kabaddi team's World Cup win in 2016. He was awarded the Padma Shri and the Arjuna Award for his remarkable performances.
Winning Padma Shri was the most beautiful moment of my life: Ajay Thakur
Indian kabaddi star Ajay Thakur recently appeared on Pro Kabaddi League's Instagram series Beyond The Mat – Season II, where he recalled him getting the Padma Shri. The host showed him a photograph of the ceremony where the President of India gave him the award.
"This was the most beautiful moment of my life," Ajay Thakur reacted. "I had not even imagined I would get this. But I'm really proud I got it. My dream was to get an Arjuna award and this was an even bigger achievement. It was like God's gift to me."
Lastly, he said that winning the Arjuna Award was the dream of every Indian kabaddi player. However, getting the Padma Shri was a very special achievement for Ajay Thakur.
Anup Kumar had won the Arjuna Award in 2013 and at that time Ajay Thakur travelled 600 kms to his home to click a picture with the trophy and upload it on social media with the caption that he would achieve it one day.