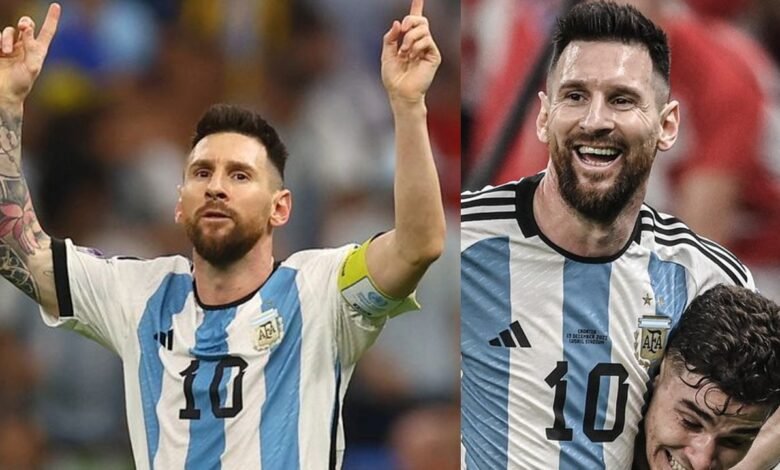 Lionel Messi and Argentina are taking on France in the final in Qatar. Interestingly, one prediction was made about this seven years ago. Here, we take a look at a Tweet posted 7 years ago that predicted the exact date when Lionel Messi would win the World Cup.
Lionel Messi wins the World Cup
Before the game started, it was actually Argentina which was under pressure. With Messi playing his last World Cup, the pressure was on the team to win the event for the legend. At the same time, France is a ruthless team when they are on song and it was in their trademark manner that they defeated Croatia in the 2018 World Cup. However, tonight was not for them.
Argentina looked hungrier and was definitely the better side on the pitch. They did not allow France to get into the game, and a threat from the left flank was always present. The defending champions were forced to make two changes in the first half. While Messi got the first goal through a penalty, veteran winger Ángel Di María made it 2-0 with a fine goal worked by the team. With such a massive lead in a pressure game, it was difficult for France to come back into the game. Kylian Mbappe scored two goals to bring France into the game in the last few minutes.
A tweet predicted this seven years ago
Lionel Messi has decorated his illustrious career with the biggest trophy of them all – the FIFA World Cup. Interestingly and fascinatingly, a Twitter user had predicted this seven years ago and he had got it right to the exact date, as well. Here is a look at the Tweet:
December 18, 2022. 34 year old Leo Messi will win the World Cup and become the greatest player of all times. Check back with me in 7 years.

— José Miguel Polanco (@josepolanco10) March 20, 2015
It is common to see some predictive tweets in sports. However, this one was exceptional and hence, the post has gone viral.