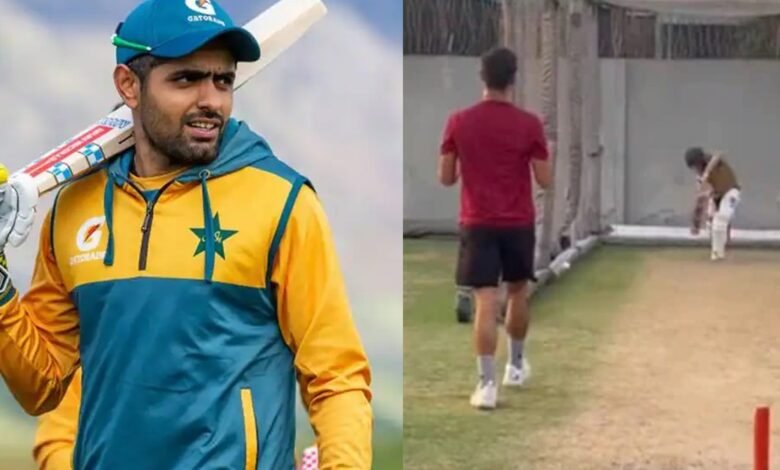 The Pakistan captain Babar Azam has been warned by the Pakistan Cricket Board (PCB) for breaking the rules of the organization after he brought his brother to the High-Performance Centre (HPC) of the PCB without the permission of the officials concerned.
Babar Azam didn't just bring his brother along, he actually allowed him to bat in the nets of the HPC and the Pakistan international fast bowler Shahnawaz Dahani bowled to him. All this was not really appreciated by the officials in charge at HPC and the PCB was informed straight away.
The PCB's policy says that the Pakistani contracted international cricketers, the first-class cricketers, and the junior age group cricketers who are registered with the board are the only ones who can walk into the HPC for training, and that too with the permission of the officials.
Babar Azam's brother currently doesn't fall in any of the three categories mentioned above and the only reason he was able to walk into the HPC and was able to have a net session facing an international Pakistani fast bowler was because he was the brother of the Pakistan captain.
PCB has asked Babar Azam not to repeat his mistake again
According to the reports in the Pakistani media, the PCB has let Babar Azam know that he can't do it in the future again. Since Babar is the national captain and the most important batsman of the national team, PCB refrained from taking any strict action, but he was talked to by the PCB hierarchy and the PCB sources said that he admitted his mistake as well.
Babar Azam has been at the helm of affairs for Pakistan for almost a couple of years now. His stature as the Pakistani captain really grew after Pakistan beat India for the first time ever in a World Cup game under his captaincy in UAE last year.