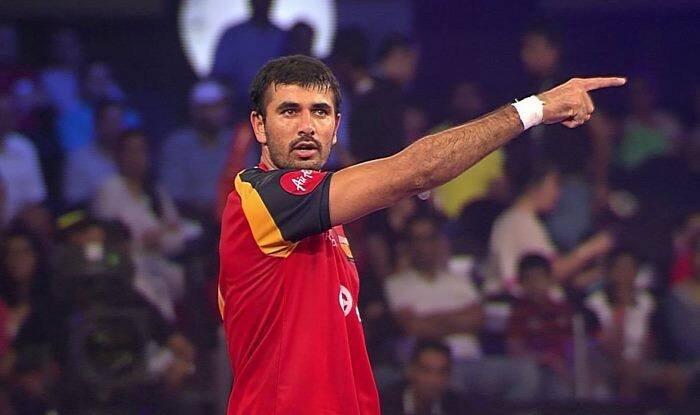 Ajay Thakur has achieved many feats on the kabaddi mat. He has made the Frog Jump special in the entire nation, while the former Indian kabaddi team skipper is also a former Asian Games gold medallist as well as a former Kabaddi World Cup winner.
Talking about Asian Games, the Indian kabaddi team had won the gold medal at the 2014 Asian Games in Incheon. However, four years later, they could not defend their medal in Jakarta.
In the past, the Indian kabaddi team had always won the gold medal in Kabaddi at Asian Games. However, in 2018, the Indian men's and women's team returned with a silver and a bronze medal. Ajay Thakur was the captain of the Indian kabaddi team that won the bronze medal in the men's category.
'It was the saddest day of my life': Ajay Thakur recalls Asian Games 2018
Injuries and poor form led to Indian kabaddi team's downfall at Asian Games 2018. They had lost to South Korea by one point in the group stage, and then in the semifinals, they lost to Iran by a huge margin of nine points.
During his appearance on Pro Kabaddi's Instagram series, Beyond The Mat – Season II, Ajay Thakur reflected on that loss against Iran and said:
"It was the saddest day of my life. India had never lost in kabaddi at the Asian Games before this. You won't believe that I wasn't able to sleep for a month after this and I deleted all of my social media accounts. I think it was the saddest thing in my life and I will always have this as a bitter memory."
The Indian kabaddi fans believe that it was the worst moment in Indian kabaddi because India's unbeaten streak had ended at the hands of Korea and Iran at the Asian Games 2018.