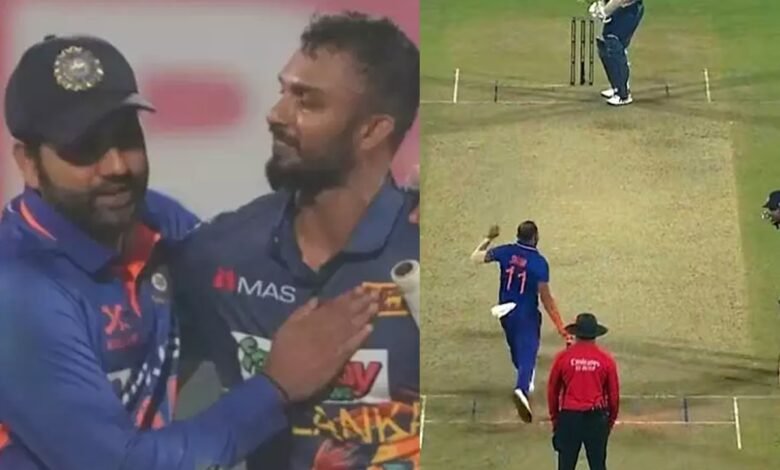 Indian cricket team has seen many captains who have done a terrific job for their side. While some have been aggressive in their approach many are calm and composed. However, all have taken the teams to great heights and success on the world stage.
3 Instances when the Indian captain withdrew the appeal
It's fair to say that teams don't leave any chance to take a wicket. However, Indian skippers have been kind enough to withdraw the appeal. Let's take a look at 3 Instances when the Indian captains withdrew the appeal.
MS Dhoni giving a reprieve to Ian Bell
MS Dhoni did a terrific job as a skipper but one of the highlights of his captaincy career came in England vs India 2011 Test series that won the hearts of almost everyone. It was during the third day of a second Test match when just before tea, Eoin Morgan tucked a ball on the leg-side which was stopped just short of the boundary rope by the fielder. Ian Bell and Morgan thought it was a boundary and ran back to the pavilion for the interval. Praveen then threw the ball to wicketkeeper MS Dhoni and he passed the ball to Abhinav Mukund, who dislodged the bails in no time. Bell, who was batting at 137 at the time, was legally declared run out after the Indian team appealed. However, MS Dhoni withdrew his appeal and allowed Ian Bell to continue.
R Ashwin Mankading Lahiru Thirimanne but Virender Sehwag withdrew the appeal
Another instance when the Indian captain withdrew the appeal came during India vs Sri Lanka ODI in 2012. R Ashwin, who was bowling, without giving a warning dislodged the bails at the non-striker's end before delivering the ball. The decision went upstairs with umpires getting convinced by the appeal. As they were about to signal out, stand-in skipper Virender Sehwag in consultation with Sachin Tendulkar withdrew the appeal.
Oh captain my captain Rohit Sharma how great human being and sportsman you are, You have won the heart of all true cricket fans 🥺🫶❤️!! @ImRo45pic.twitter.com/TVxRC6yfZQ

— Immy|| 🇮🇳 (@TotallyImro45) January 11, 2023
Mohammad Shami mankads Dasun Shanaka on 98; Rohit Sharma withdraws appeal
The most recent Instance when the Indian captain withdrew the appeal came during the first ODI between India and Sri Lanka in Guwahati in 2023. The incident happened in the final over of the game when India had reduced Sri Lanka to 8 wickets with 83 runs more to get. Skipper Dasun Shanaka was batting at 98 but was at the non-striker's end. Mohammad Shami ran into the bowl but broke the stumps at the non-striker's end before delivering the ball. But before the umpire could make any decision, skipper Rohit Sharma withdrew the appeal.