Cricket
News
"MS Dhoni has big influence on T10, he had advised us on strategies of the league," T10 league chairman reveals he would approach Dhoni to play in Abu Dhabi T10 league once he retires from IPL
MS Dhoni, after retiring from international cricket, is currently only playing in the IPL for Chennai Super Kings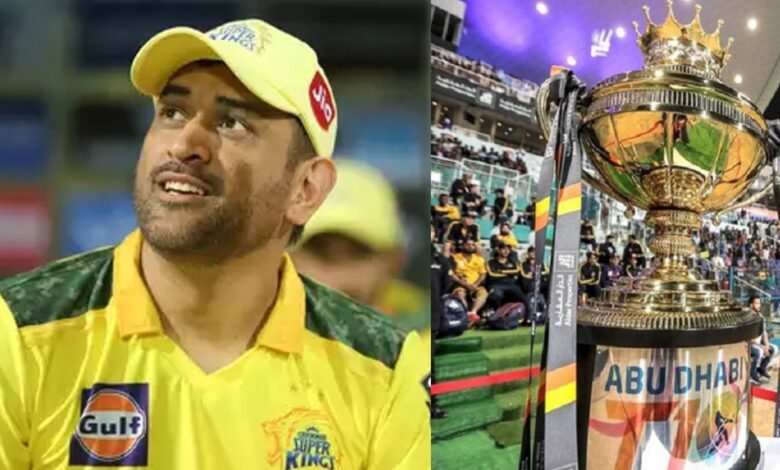 Abu Dhabi T10 league is the only professional tournament of 10-over cricket at the moment, but it's not played as prominently as the T20 cricket around the world. Most of the big cricketing nations have their own T20 leagues, with IPL being the biggest one.
However, the chairman of the Abu Dhabi T10 league, Shaji Mulk, has revealed that his league has expansion plans outside Abu Dhabi and they might approach some of the retired Indian players to play in the league including the former Indian captain and one of the biggest cricketing superstars, MS Dhoni.
Mulk also revealed that when he was planning to start the league 5 years ago, he had talked to Dhoni and he had told Dhoni that he was planning to change some of the rules of the game itself and he wanted to have games between two teams of 10 players each. But Dhoni told him not to do that and keep 11 players in each team as it happens in conventional cricket.
When asked if at any stage the fans would see Dhoni play in the T10 league, Mulk said that he would definitely approach Dhoni once he retires from the IPL because till the time he has not retired from the IPL, he can't play in any other league according to the BCCI guidelines.
The chances of MS Dhoni playing in the Abu Dhabi T10 league are very low
Despite Mulk saying that Dhoni might play in the T10 league, the chances of that happening are very, very low because Dhoni is likely to retire from the game altogether, once he retires from the IPL. Dhoni, so far, in his career has not played anywhere else in the world apart from the Indian domestic circuit, IPL, and international cricket.
T10 league chairman said – "MS Dhoni had a big role to play in the inception of T10 format" (To Times Now)

— CricketMAN2 (@ImTanujSingh) December 4, 2022
As far as the T10 league is concerned, it is going to take place in Sri Lanka as well now, after having taken place 6 seasons in a row in Abu Dhabi. The league has employed some of the top players in the world.