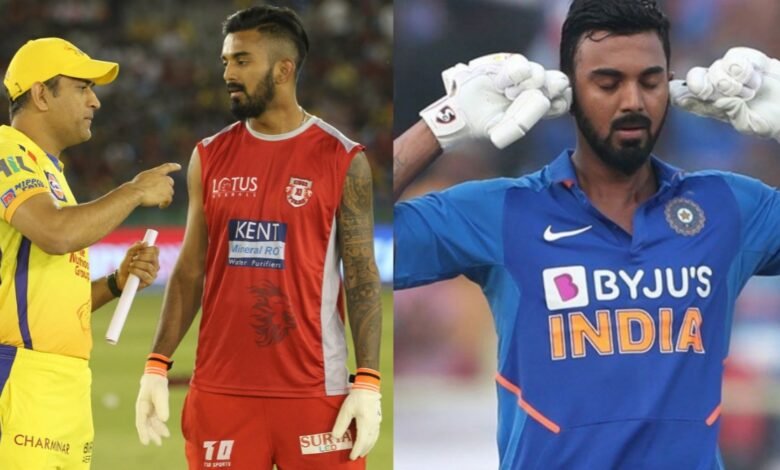 KL Rahul has said that the former Indian captain MS Dhoni is still so fit that he can give any current Indian player a stiff competition in terms of running between the wickets.
MS Dhoni is currently with the Indian team as a mentor and Rahul said he is enjoying Dhoni's presence in the camp as he brings a sense of calmness with him and there are so many things to learn from him, not just about batting in different situations, but also about captaincy.
"We loved having him (MS Dhoni) in the dressing room when he was the captain. We loved the calmness. We have all looked up to him to help us out, to have him here is amazing. Looking forward to chewing his brain about cricket, captaincy and all things cricket," Rahul was quoted as saying by PTI.
KL Rahul, who has been captaining Punjab Kings for the last two seasons of the IPL, is tipped as someone who can be in line to take over India's white ball captaincy in future.
KL Rahul is currently India's most important T20 batsman
The 29-year old is currently not just India's most important T20 batsman, but a key batsman in the ODIs as well. For India to do well in the upcoming three ICC events including the T20 World Cup 2021, it's important KL Rahul remains at his best with the bat.
Rahul scored a 23-ball 50 in India's first warm up game against England a couple of days ago and the Indian team management would be hoping he bats exactly in the same manner in the main tournament too. At his best, Rahul can destroy any bowling attack in the world.
While playing for Punjab Kings in the second leg of the IPL, Rahul was a bit circumspect with his approach at the top of the order as he was trying to play till the end, but he changed his approach after the Kings were eliminated from the tournament and scored a scintillating 98 against CSK at a strike rate of over 200 in the last league game of the Kings.
And then coming into the warm up game against England, Rahul batted with the same carefree approach again, putting India on course in a stiff chase of 189. If Rahul continues to bat like the way he has batted in the last two games, it is going to be hard for anyone to beat India in this tournament.