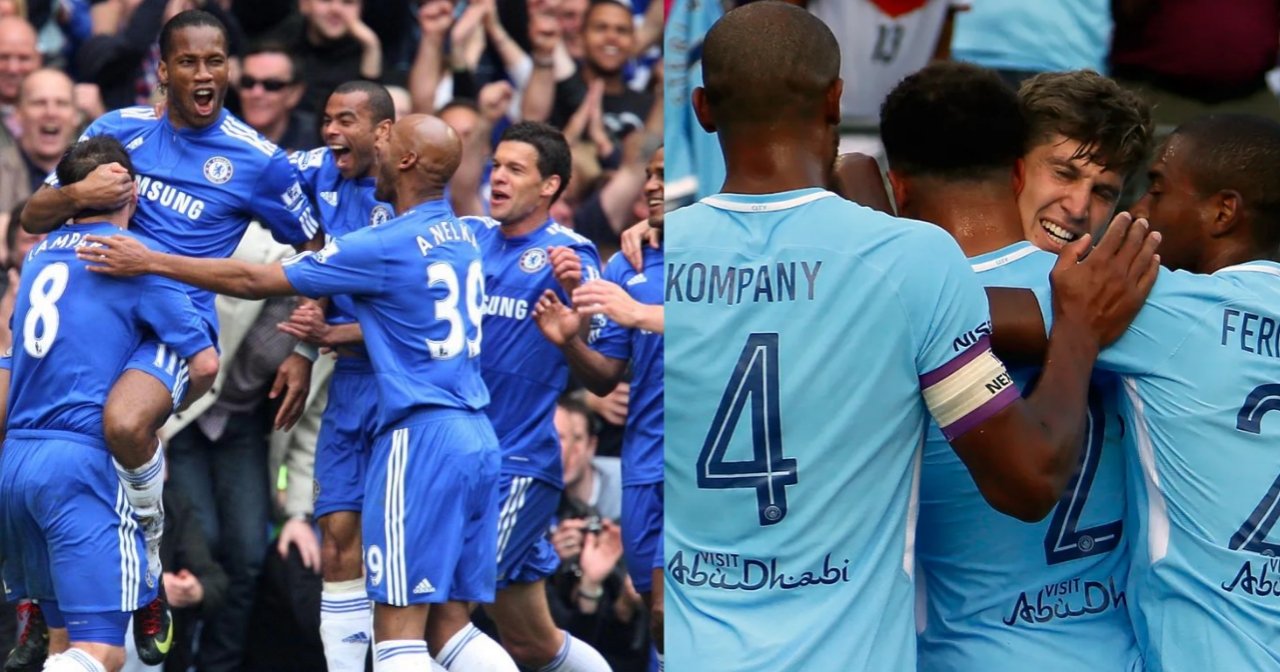 Among Europe's top five leagues, Premier League is considered the toughest competition to score goals consistently. In the recent past, only Manchester City have racked up goals consistently season after season. This is because of the physical nature of English football as referees are more lenient when it comes to fouls by defenders. Another factor is more evenly matched sides which makes Premier League unpredictable and difficult to score goals.
Only a few great teams have found ways to score tons of goals game after game in PL. In this article, we will look at five teams to have scored the most goals in a single PL season.
#5 Liverpool 2013/14 – 101 goals
Brendan Rodgers' Liverpool were on fire in 2013/14 as they scored 101 goals, a personal milestone for the club. Liverpool lined up in a midfield diamond formation with Gerrard sitting deep and Sterling on top of the diamond. Jordan Henderson and Phillipe Coutinho played on either side of Gerrard and created havoc with their energy and pressing.
31 of their 101 goals came from their Uruguay forward Luis Suarez who was in the form of his life. Suarez and Sturridge formed a lethal pairing upfront and scored jaw-dropping goals throughout the season. Steven Gerrard was also prolific in front of the goal and scored 13 goals.
#4 Manchester City 2019/20 – 102 goals
In the COVID-19 affected season, City were at their usual best in front of goal. But their defensive woes overshadowed their incredible goalscoring form. Aguero was injured for large parts of that season but still somehow managed 16 goals. Gabriel Jesus scored 14 goals but Sterling was the star of the show.
He scored 20 non-penalty goals and was playing the best football of his career. Kevin de Bruyne scored 13 goals and assisted 20 while also making defence-splitting passes regularly.
#3 Manchester City 2013/14 – 102 goals
In his very first season in England, Manuel Pellegrini lifted the Premier League title and played wonderful football in the process. Aguero was not fully fit but Dzeko filled the void by scoring 16 goals. City played a 4-4-2 formation with Silva playing as the second striker and Jesus Navas featuring at the right side of the midfield four.
Quite surprisingly, Yaya Toure scored 20 goals in 2013/14 despite playing as a central defensive midfielder along with Fernandinho. Yaya Toure also supplied nine assists, joint best for the club along with David Silva.
#2 Chelsea 2009/10 – 103 goals
A team that deserves more recognition, Ancelotti's Chelsea won the domestic double in 2009/10. Didier Drogba was once again at the forefront of Chelsea's success as he scored a career-best 29 goals. Lampard also registered a personal record tally of 22 goals while Malouda and Anelka also contributed handily.
The Blues won the title in style by thrashing Wigan Athletic 8-0 during the final matchday of the season. Lampard topped the assists chart with 14 to his name while Drogba assisted 10 goals. This season is by far Chelsea's most prolific and this record could remain unmatched for a long period of time.
#1 Manchester City 2017/18 – 106 goals
After a mixed first season in charge, Guardiola was under pressure to prove his worth in England. And he did so in style the next season as City played a brand of football never seen before in England. It was possession football at its deadliest and City brushed away the competitors and won the league easily.
City scored five or more goals in a single game several times in 17/18, most notably against Liverpool at Etihad. Aguero top-scored with 21 goals while Sterling scored 18. Leroy Sane had a breakthrough season as he scored several important goals in City's run to the top of PL.