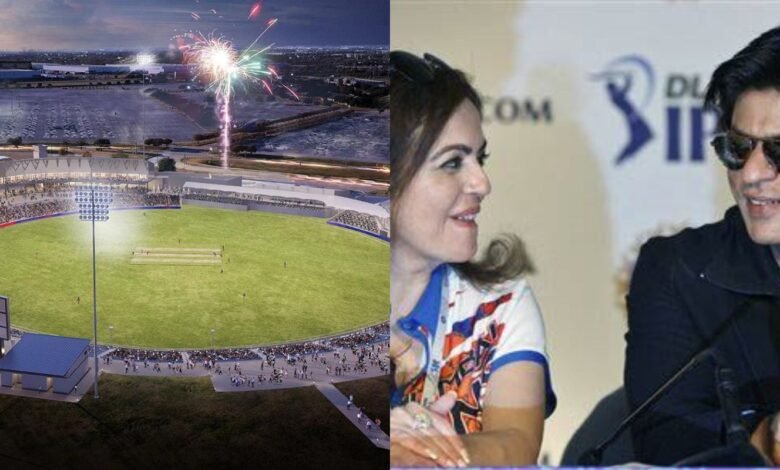 The countdown has started for a new T20 League. Major League Cricket will have its first edition in July this year. The draft for the domestic players will happen on March 19th in the USA (March 20th in India). Here, we take a look at the TV broadcast and the live-streaming details of the Major League Cricket 2023 Draft.
Four of the six franchises in the league will have stakes owned by IPL Team Owners. The franchises which have invested in MLC are Kolkata Knight Riders, Mumbai Indians, Delhi Capitals and Chennai Super Kings. Hence, the Indian fans will also be excited about the tournament and hence, the draft.
The draft for domestic players will involve some popular cricketers, too. As we all know, a few players had left their birth nations to pursue a career in the USA. Some of the popular names are Unmukt Chand, Corey Anderson, Smit Patel and Liam Plunkett, amongst others. MLC will be a domestic T20 league. Each franchise can have a maximum of seven overseas cricketers. As per reports, the franchises can make the overseas hirings as direct signings and may not have to go through the auction or draft route.
Which TV Channel and OTT platform will telecast Major League Cricket 2023 Draft in India, USA, UK, Pakistan, Australia, Canada, South Africa and New Zealand?
#MLC2023 Draft Info 📝

🐍 Order Format
9️⃣ Total Rounds (8 rounds + rookie player selection)
❌ No trading
⏲️ R1-5 = 3️⃣ minutes, R6-9 = 2️⃣ minutes

Got Qs? Leave them below! pic.twitter.com/ycIhWDczbw

— Major League Cricket (@MLCricket) March 17, 2023
As per the current news, there is no information on the TV Telecast of the Draft across the globe. The same is the update with respect to OTT-specific digital streaming, too. However, the official handle of MLC has confirmed that the draft will be streaming live on the official YouTube Channel – MLC Network. Jio Cinema and Sports 18 will bring the action from the draft in India.
When will Major League Cricket 2023 Draft start?
Over 100 domestic players will be eligible for the #MLC draft on March 19 🏏 🇺🇸

Check out this draft preview for an overview of some of the players available for selection by the six franchises this Sunday night!!!

🗞️ https://t.co/e5djuXkgar 🗞️

— Major League Cricket (@MLCricket) March 17, 2023
The Space Center Houston will host the historic draft. While locally it starts at 7:30 PM CST on March 19th, in India, the fans will have to start watching at 6 AM IST on March 20th.