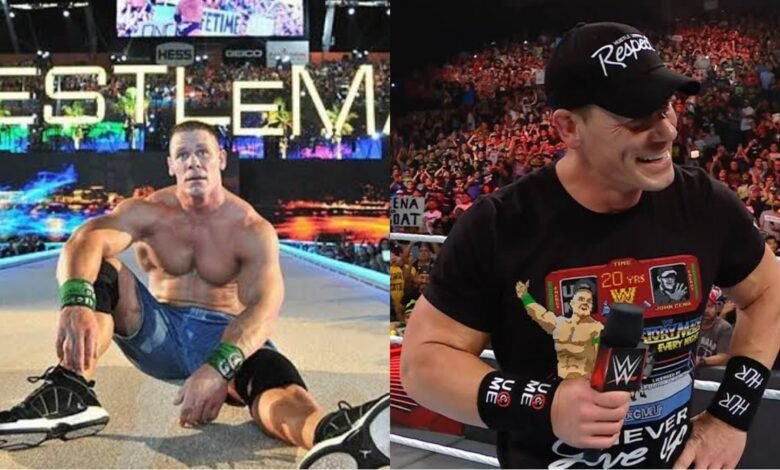 John Cena's highly anticipated WWE return has ignited a whirlwind of speculation regarding potential opponents and dream matches. While the Cenation Leader is set to engage in several compelling encounters during his comeback, not every rumored bout may come to fruition.
The possibility of a match between John Cena and Austin Theory at the Royal Rumble or WrestleMania has been reported in the wrestling rumor mill. Ringside News contacted trustworthy sources to confirm this intriguing report, but a long-serving member of the creative team told us that this specific clash is not currently in the works for Royal Rumble or even WrestleMania.
Since WWE does not have a union, the SAG-AFTRA Strike was the catalyst for Cena's much awaited return to the organization. Undoubtedly, this revelation has spurred enthusiasm among Cena's throngs of followers, who eagerly look forward to his return to the WWE scene.
While Cena's comeback is expected to be a big draw for WWE, it's crucial to remember that if the SAG-AFTRA Strike is resolved, his current run may change. There are currently no signs pointing to Cena having to postpone any of his scheduled SmackDown appearances.
Will John Cena compete in Saudi Arabia?
John Cena will make a prominent appearance in the near future at WWE Crown Jewel in Saudi Arabia on November 4. Although his participation in the tournament has been confirmed, no information has been released regarding who he will be facing in this historic contest.
#WWE has a few things in the pipeline for @JohnCena during this run, but we can confirm that there is no plan for a match against Austin Theory at the #RoyalRumble or #WrestleMania.

— Steve Carrier (@steve_carrier) September 18, 2023
The timing of Cena's return to WWE is unquestionably exciting, since there are several potential matchups in the near future. For WWE fans around the world, John Cena's two-month tour is sure to be a memorable experience.
Stay tuned to Sports Amaze for the most recent happenings in the world of professional wrestling as we continue to follow this developing story.