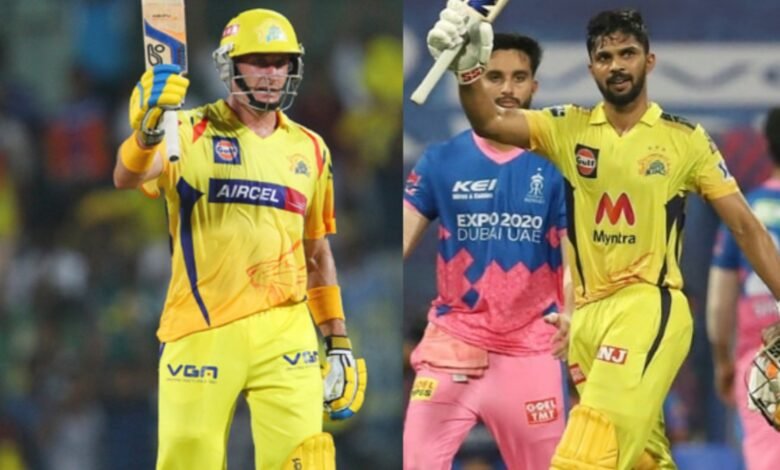 A century is a terrific achievement in T20 cricket. If a batter gets to the feat in this format, he almost usually wins the game for his team. So far, in IPL, 66 centuries have been scored. Nine of them have been scored by batters from Chennai Super Kings. In this article, we take a look at the list of players who have scored a century for Chennai Super Kings in IPL history so far.
One of the most successful franchises in IPL history
Chennai Super Kings happens to be one of the most successful sides in the history of IPL. After reaching the finals in the first edition, CSK won its first trophy back in 2010. It won the title again in 2011, thereby becoming the first team to win back-to-back IPL titles.
After serving the ban in 2016 and 2017, CSK returned to the competition in 2018. They marked their return by winning the trophy. IPL 2020 was a disappointing season as CSK failed to qualify for the playoffs for the first time. They made amends in the immediate season itself, clinching their fourth IPL trophy.
Batters who have hit a century for Chennai Super Kings in IPL history
Chennai Super Kings have had seven different centurions so far. Here is the list of centuries scored by CSK players so far in IPL:
2008: Michael Hussey vs KXIP

2010: Murali Vijay vs RR

2012: Murali Vijay vs DD

2013: Suresh Raina vs KXIP

2015: Brendon McCullum vs SRH

2018: Ambati Rayudu vs SRH

2018: Shane Watson vs RR

2018: Shane Watson vs SRH

2021: Ruturaj Gaikwad vs RR
In the first-ever game for CSK back in 2008, Michael Hussey scored a century. However, they had to wait for two more years to get their next century. Murali Vijay achieved the feat twice and is the most successful in this stat for the outfit. 2018 was a good year in terms of hundreds for the franchise. There were three of them, including one in the final by Australian all-rounder Shane Watson. The latest century is by Ruturaj Gaikwad in the UAE phase of IPL 2021.