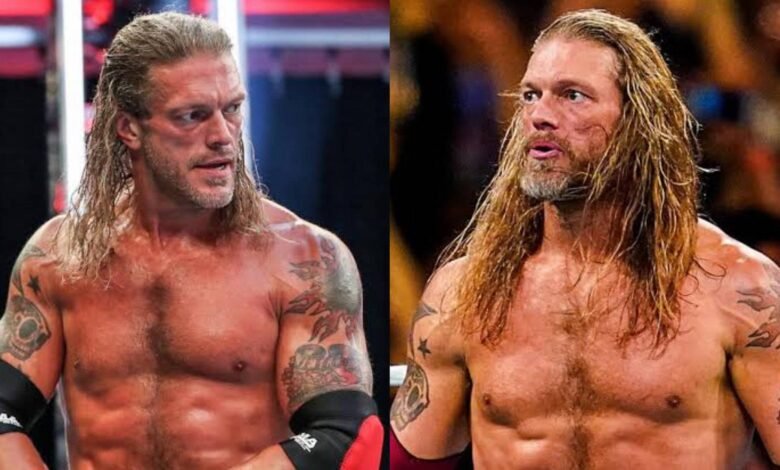 Canadian wrestling icon Adam Joseph Copeland, known to the WWE Universe as Edge, remains in contract negotiations with WWE, with no clear resolution in sight. His last televised WWE match was against Sheamus on the August 18th episode of SmackDown, marking the end of his current contract. Since then, rumors have swirled about his future, including the possibility of a move to All Elite Wrestling (AEW).
On Wrestling Observer Radio, Dave Meltzer, a prominent wrestling journalist, revealed that Edge is seeking a more lucrative contract than what WWE currently has on the table. The financial aspects of the deal seem to be the primary point of contention, despite WWE's substantial financial resources.
Edge lost the WWE Championship and won the World Heavyweight Championship in the same night. https://t.co/lCKzFJrDky pic.twitter.com/G20HwtxI35

— Alastair McKenzie🏴󠁧󠁢󠁳󠁣󠁴󠁿 (@mckenzieas93V2) September 17, 2023
The recent merger of WWE and UFC into the TKO Group, with UFC's parent company Endeavor holding a 51% stake, has brought changes to WWE's operations. WWE has reportedly released over 100 employees as part of cost-cutting measures. Edge's previous WWE contract paid him $3 million annually.
Will Edge join AEW after leaving WWE?
Meltzer commented on WWE's approach, stating, "Tony's running a business. WWE is running a business. They have an idea of a salary scale. WWE can afford anything and anyone, but they're not."
— Adam (Edge) Copeland (@EdgeRatedR) August 24, 2023
Edge's current WWE contract is set to expire this month. Previous reports suggested WWE was unwilling to meet Edge's contract demands. In response, Edge clarified the situation on social media, emphasizing that there were no hard feelings between him and WWE. He confirmed having a contract extension offer from the company but expressed uncertainty about his decision.
Edge's career has been marked by remarkable highs and a forced retirement in 2011 due to a neck injury. Nine years later, he made a triumphant return to WWE. Recently, rumors have linked Edge to a potential move to AEW, where he might be involved in a tag-team storyline with his longtime partner, Christian Cage.