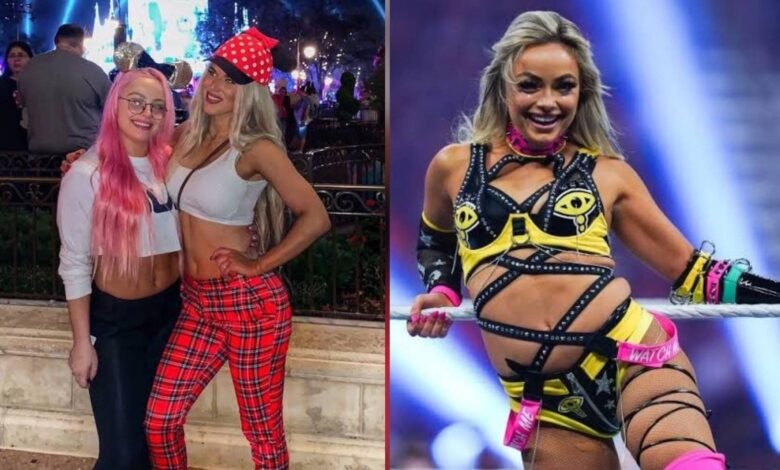 Liv Morgan and Lana are close friends in real life. On a recent episode of WWE TV, RAW Superstar Morgan got injured. She is likely to be out of action for some time now. Lana sent her a heartfelt message on Instagram recently.
Over the last few months, Liv Morgan has formed a tag team with Raquel Rodriguez on WWE RAW. The two female stars came into the limelight when they defeated the duo of Becky Lynch and Trish Stratus to become the new WWE Women's Tag Team Champions.
After that, Liv and Raquel have been involved in rivalries with Chelsea Green and Sonya Deville, Ronda Rousey and Shayna Baszler, and most recently with Rhea Ripley. The reigning Women's World Champion, Rhea, has attacked Liv and Raquel repeatedly. Both have been recovering from injuries.
Kayla, Liv Morgan, Maryse, Lana, Mandy Rose, Sonya Deville, Nia Jax and Raquel were part of Alexa Bliss's wedding! pic.twitter.com/DFuYzpQHKT

— liam | wrestling (@wydevillex) April 10, 2022
While Liv Morgan is also injured in real life, her close friend Lana took to Instagram and sent the following message to her:
"Get well soon!!! I miss you!" Lana wrote.
Liv Morgan and Lana have a lot of history on WWE TV
Lana is no longer a WWE Superstar, but back in 2019/20, she was a part of one of the most memorable WWE feuds of all time. Lana, who is the wife of Rusev in real life, betrayed her love and decided to have an affair with Bobby Lashley. The two Superstars would annoy Rusev, and they even decided to tie the knot on TV.
Liv Morgan @YaOnlyLivvOnce and Lana @TheCJPerry at the #HalloweenEnds Premiere 🎃 pic.twitter.com/L1LIZX106g

— 𝐅𝐫𝐚𝐧𝐤 🤞🏽 (@THENEXTBlGTHlNG) October 12, 2022
On the final RAW episode of 2019, Liv Morgan made a stunning return to WWE. She interrupted the wedding and reminded Lana how they were lovers in the past. Liv would even team up with Rusev to take on the pair of Lashley and Lana. While that storyline did not have a perfect ending, it entertained the fans a lot with some unique twists.