Cricket
News
"KL Rahul shouldn't have got captaincy for Zimbabwe tour," ex chief selector reckons taking away captaincy from Shikhar Dhawan might affect his morale
KL Rahul was added as an extra member of the Indian ODI squad later and was named captain as well, with Dhawan being appointed his deputy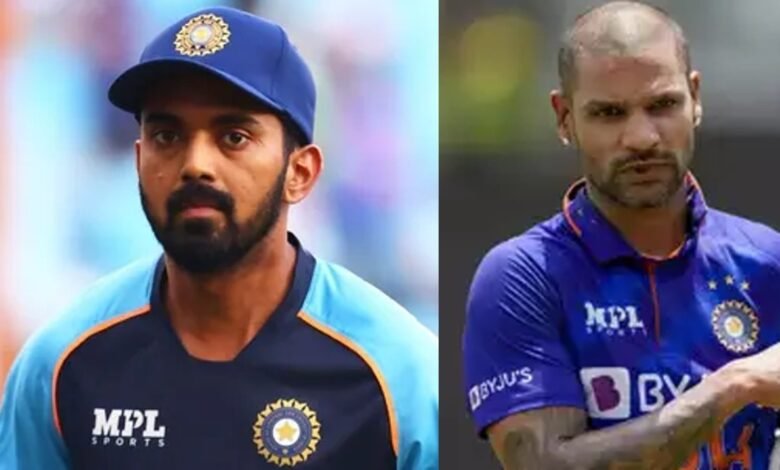 The former Indian chief selector Saba Karim is of the view that even if KL Rahul had got fitness clearance from the BCCI to take part in the Zimbabwe ODI series and the selectors wanted him to go there to have some match practice, he should not have been appointed the captain of the team for the series.
According to Saba Karim, who was speaking to India News, KL Rahul might be the regular vice-captain of the Indian team and hence, an automatic choice for captaincy in Rohit Sharma's absence, but for this particular ODI series against Zimbabwe, Shikhar Dhawan had already been named the captain and it should have stayed that way, even if KL Rahul returned to the side.
Saba Karim also reckons that Dhawan's captaincy was top-notch in the ODI series against West Indies which India won by 3-0 recently. Whether it was about motivating the players to not let their guards down at any stage or implementing the right tactics at the right time, Dhawan was spot on with everything and the result of the series speaks for itself.
People calling out unfair treatment of Shikhar Dhawan being removed from the captaincy have no idea what's happening with in Indian cricket.

KL Rahul is a designated VC in all 3 formats. If he is fit to play, it is obvious he would lead Team India. What's unfair in that?

(1/2) pic.twitter.com/AKOwbEDZZ7

— Akshara (@Akshacriccrazy) August 12, 2022
Shikhar Dhawan might already be thinking about Zimbabwe tour and suddenly captaincy was taken away: Saba Karim
Saba Karim believes it's very much possible that Dhawan might have started thinking about the Zimbabwe series already and might have had some game-plans in his mind. Even the players might have prepared themselves to play under the captaincy of Dhawan and then, all of a sudden, BCCI changed the captain a couple of days before the team's departure just because KL Rahul got fit.
KL Rahul appointed as the captain for the ODI series vs Zimbabwe.

— Johns. (@CricCrazyJohns) August 11, 2022
Saba Karim insisted that while making decisions related to the leadership of the team, the selectors need to be careful as these decisions directly affect the atmosphere in the dressing room and the player, from whom the captaincy has been suddenly taken away, might also not feel that good about it.