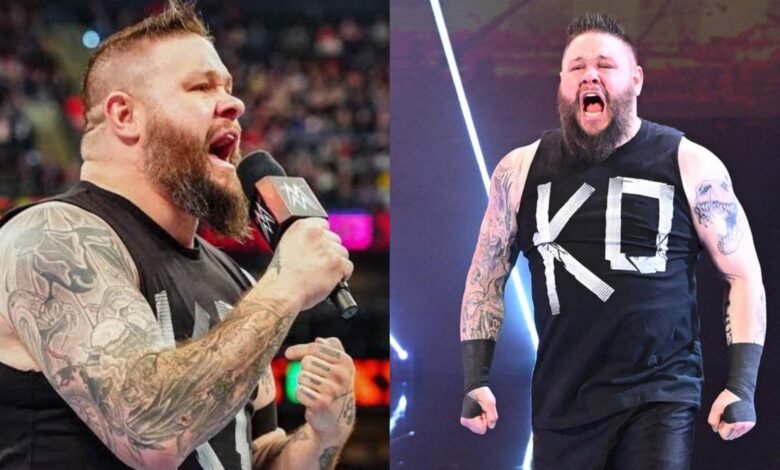 Kevin Owens is a Canadian professional wrestler. His original name is Kevin Yanick Steen, but he is more popular by the ring name Kevin Owens. Owens is currently signed with WWE where he performs for the RAW brand. He is one-half of the Undisputed WWE tag team champion as he earned both the brands tag team championship that is of Raw as well as SmackDown along with Sami Zayn.
Owens, a former American professional football player, joined WWE in the year 2014. In the year 2007, he returned to Ring of Honor, which is a promotion based American professional wrestling held in Jacksonville, Florida, where he won the ROH world Championship once and also the tag team championship once.
He has achieved many big things in WWE which includes winning the Universal championship once, NXT championship once, Intercontinental championship twice and United States championship thrice. At WrestleMania 39, he won Raw and Smackdown Tag Team championship. In North America he earned many accolades and also many awards in other countries. He also became the 16th Grand Slam Champion.
Owens won his first singles title on the main roster during the Elimination Chamber show in 2015. He won the Intercontinental Championship by defeating Ryback.
Kevin Owens Age, Weight and Height
Kevin Owens turns 39 today, Happy Birthday 🎈 pic.twitter.com/JVMkpyvWlK

— WrestlingWorldCC (@WrestlingWCC) May 7, 2023
Owens was born in the year 1984 on May 7. He is 39 years old. His birthplace is Saint-Jean-sur-Richelieu and raised in Maryville, Quebec. Edward Lower is his brother. His billed height is 6ft which is equivalent to 183 cm. Owens weighs 266lbs which is around 121 kg.
Kevin Owens Wife Name
He is married with Karina Elias in the year 2007 and they have two kids namely, Owen Steen, Élodie Leila. Owens named his son 'Owen' after late pro wrestler Owen Hart.
Net worth
Downstait previously hinted that they're working on an unofficial remix of Kevin Owens theme that would include lyrics. (Cultaholic Podcast) pic.twitter.com/gUS9AN0gAY

— Roman Reigns SZN 💥 (@reigns_era) May 15, 2023
As per online reports, the net worth of Owens is around $3 million, and his salary is expected to be around $500,000.