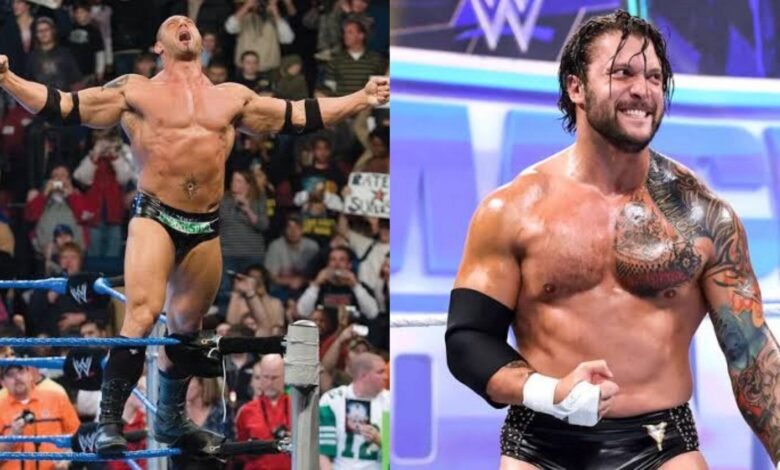 Karrion Kross has always been one of the finest that WWE had to offer and somehow it is believed that he has never really worked wonders for the company. He is someone who is very underrated and it is believed that WWE has plans for him that will make him greater in the near future.
There was a point in time when Karrion Kross actually challenged Batista in the wrestling ring, quite a story right? Unfortunately, the Animal was least bothered and never really responded to Kross. This entire event happened at GCW's Bloodsport 2.
Kross actually explained why he tried that move and the move will actually resonate with us all. In an interaction with Chris Van Vliet, Kross mentioned that Batista was in the same building shooting for Zack Snyder's Army of the Dead. Hence, Kross played the trump card, challenged him and wanted him to come out.
Here is what Karrion Kross had to say about Batista
He said, "So it's crazy how it can either happen immediately, or it can happen over time how people will attach like a crazy context to something that might not totally be accurate. So like when I called Dave out, my intention was, first of all, he was in the hotel, we were wrestling, and it was a GCW event."
He also mentioned that he was pretty unknown at that point in time and since he was not that big, hence, if Batista would have actually answered his call, then he would have gone big. However, life had an entirely different plan for him and now he is known by everyone and he continues to be a major driving force for WWE.
Kross has been trying to play out the dark gimmick and it has worked wonders for him. However, the dearth of a proper wrestler to come and match him for that aura has kept him on the sidelines.