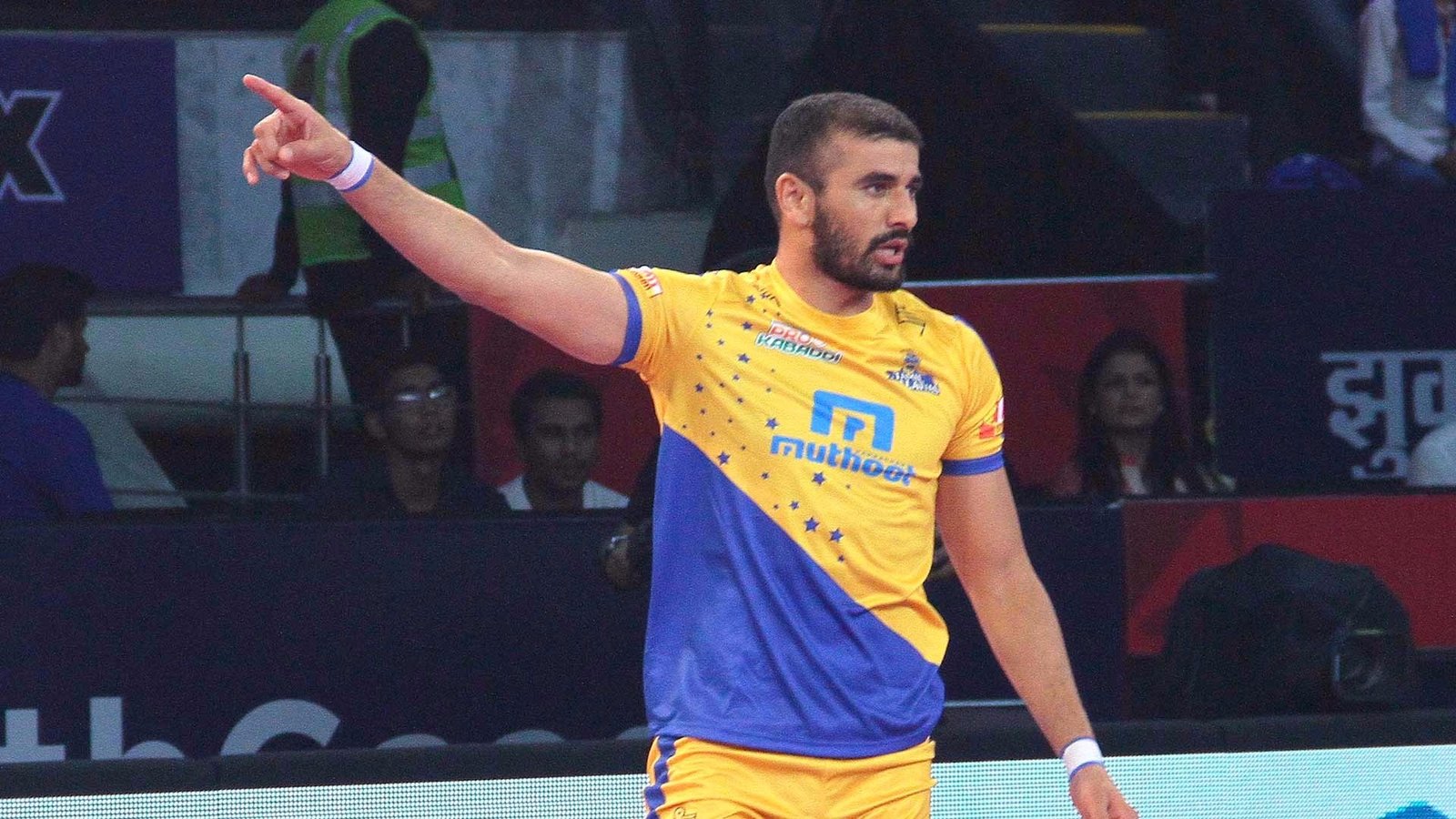 Tamil Thalaivas is one of the most popular teams in Pro Kabaddi League, and one of the key reasons behind it is their captain, The Iceman, Ajay Thakur. While the Chennai-based franchise has not won a PKL trophy yet, they have been home to some big names of Indian kabaddi.
Talking about the Tamil Thalaivas captain Ajay Thakur, his juniors have always appreciated him for his kind behavior. In one of the tournaments at Panvel, Thakur had given away his 25,000 INR prize to his current Tamil Thalaivas teammate Rahul Chaudhari, while his former Puneri Paltan teammate Deepak Niwas Hooda also heaped praises on Ajay Thakur for his good nature.
Tamil Thalaivas captain Ajay Thakur gives a golden advice to young players
Many young kabaddi players have been a part of the Tamil Thalaivas team. Besides, there are many other up and coming stars targeting to make it big in the kabaddi world one day.
During his appearance on Pro Kabaddi's Instagram show, 'Beyond The Mat Season – II', Ajay Thakur explained what made him different from the other players.
"If you have a look at Instagram accounts of kabaddi players, I am probably the most-followed one. It's not only because I am a good player. It's because of my behavior. I want to tell the younger generation too that stardom is short lived. But if I behave nicely then people will always remember me as a good person. I don't want that people should speak badly about me behind my back. I always want to be known as a good human being," said the Tamil Thalaivas captain.
Ajay Thakur will likely not be able to don the Thalaivas jersey in 2020 because of the COVID-19 pandemic. The organizers had delayed the Pro Kabaddi League, and still, there is no official update on the new start date of PKL.