Kabaddi
Pro Kabaddi star Rishank Devadiga feels Kabaddi should feature in Olympics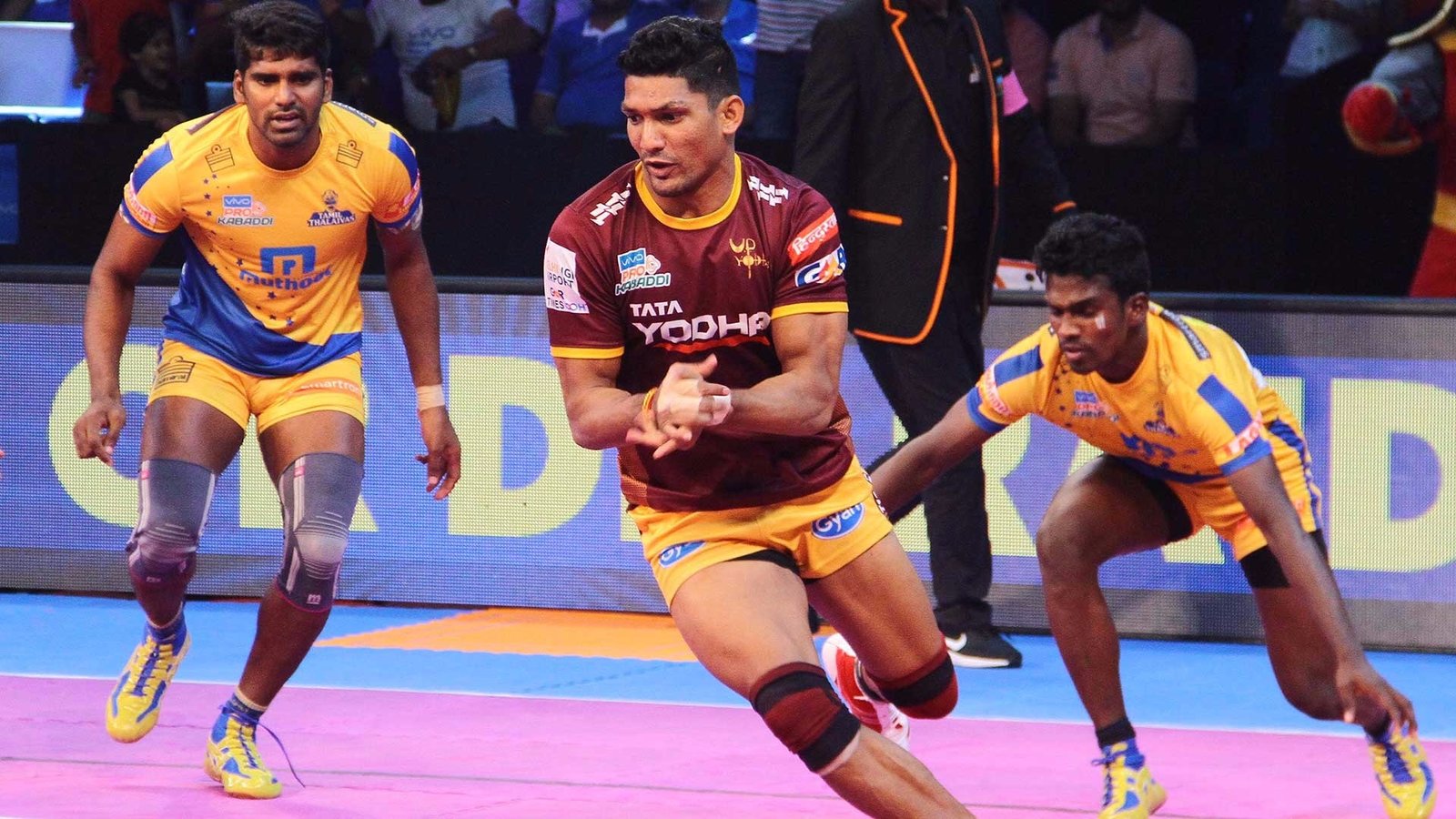 Indian kabaddi star Rishank Devadiga has opined that Kabaddi could soon become an Olympic sport because of the growing number of kabaddi-playing countries. The UP Yoddha star mentioned that it was a dream for all kabaddi players to participate in the Olympics.
In a live chat with Sportskeeda on Instagram, former Pro Kabaddi League winner Rishank Devadiga talked about the possibilities of kabaddi featuring in the Olympics. The 26-year-old kabaddi star also stressed on the importance of national tournaments and stated that Maharashtra's team has a bright future in the nationals.
Kabaddi will definitely become an Olympic sport: Rishank Devadiga
Rishank Devadiga felt that the Iranian team had progressed a lot in the world of kabaddi. Their players are dominating in the Pro Kabaddi League, while they recently won the gold medal in the Asian Games.
Later, the former U Mumba player answered if there is a possibility of kabaddi making it to the elite list of Olympic sports. Rishank Devadiga replied:
Also Read: Five Raiders with Maximum Points in Pro Kabaddi League
"Definitely, kabaddi can become an Olympic sport. As mentioned by our Sports Minister Kiren sir, the officials are trying to add kabaddi to the Olympics, and countries like the USA have taken kabaddi seriously now. The fans witnessed countries from different parts of the world play kabaddi in the 2016 Kabaddi World Cup."
"They have been playing the sport regularly now, and they have been continuously practicing as well. Hopefully, in the coming years, I think that 100 percent kabaddi can become an Olympic sport. It will be the biggest moment of every kabaddi player's life when it becomes a part of the Olympics," he continued.
Rishank feels that kabaddi can make it to the biggest sports extravaganza on the planet soon. It will be intriguing to see if the Olympics committee approves it as its official sport in the near future.