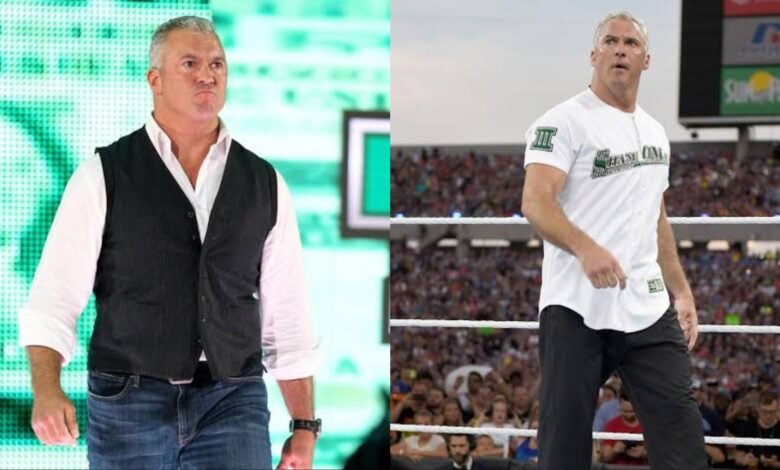 Shane McMahon has been an integral part of WWE right from his debut in the Attitude Era helping the company throughout all its generations while also showing integrity and grit to step into the squared circle with some of the top-tier WWE talents right from The Undertaker, Kane to today's active roster stars like The Miz,  Kevin Owens and Sami Zayn.
Shane-O-Mac, known by the WWE Universe as 'The Man with No Fear' for gravity-defining leaps from heights and awe-inspiring in-ring moves has always amazed the audience every time he wrestled a match in the WWE. He proved that his acumen behind the scenes and inside the ring are equally incredible being an asset for the company throughout the years.
Coast to coast from Shane -O-Mac 🔥🔥🔥 @shanemcmahon #WWERaw #SmackDown #WrestleMania pic.twitter.com/XeeDYQKB7k

— Wrestling Nostalgia FC (@Wrestlingnosfc) August 23, 2022
Above all, no one can forget Shane-O-Mac's homecoming after years away from the WWE in 2016, interrupting his father and sister, Vince McMahon and Stephanie McMahon respectively during the latter presentation for the Vincent J McMahon excellence award on WWE Monday Night RAW. Since then, we have seen Shane as a part of the WWE on-screen and off-screen authority figure and part-time wrestler in various high-profile matches.
Has Shane McMahon been released by WWE?
Dwayne Johnson With Shane McMahon.#DwayneJohnson #ShaneMcMahon #WWE pic.twitter.com/JezYEdVB72

— WWE News Updates (@WWENewsUpdates2) August 22, 2022
WWE's Best in the World was last seen on WWE programming as a part of the 2022 Royal Rumble event, entering the name-sake match lasting until the final three participants. He was eliminated by Brock Lesnar, who went on to win the match and punch his ticket for a championship match at Wrestlemania 38.
According to reports, McMahon found on himself on the receiving end of massive backstage heat for his creative input for the match despite not being a producer for the event.
As per reports by FightFul, Shane McMahon is still under contract with the company being listed as a WWE Talent only currently holding no official responsibilities as now after initially believed to be released. His latest contract is set to expire in December 2022 and can be extended for each year unless either party delivers a notice before 90 days of the date of expiry, as per the latest reports.