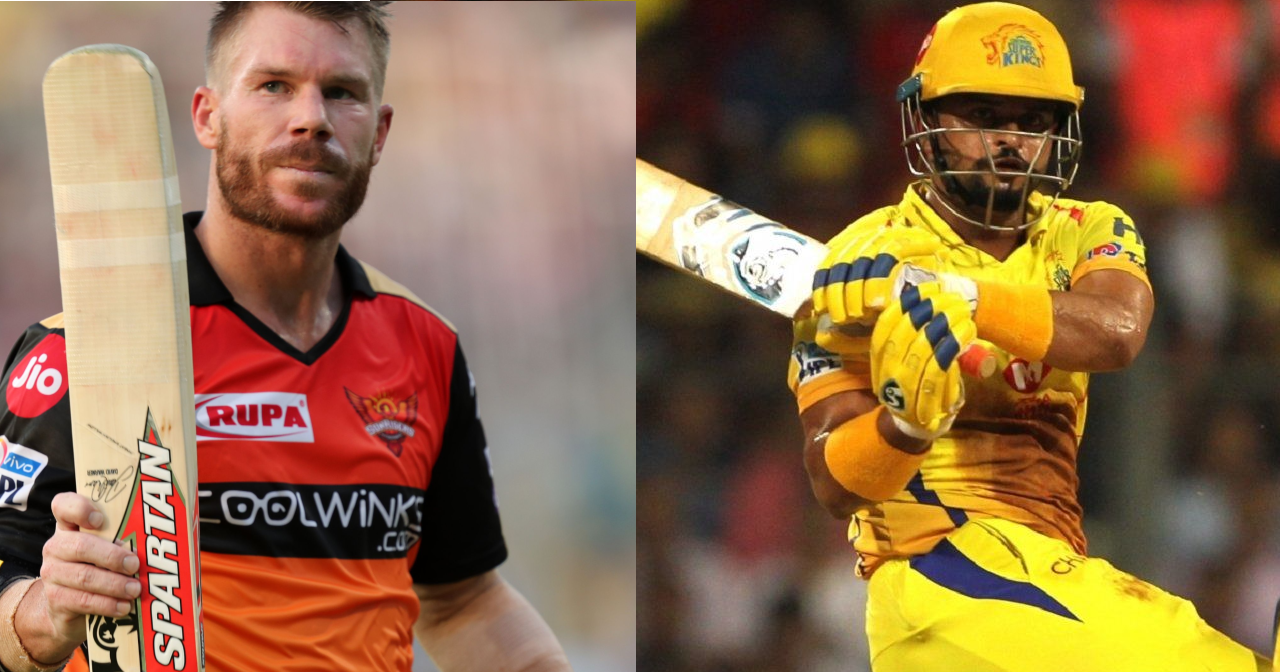 Cricket is an individual game in a team game. While executing your skill, you are doing it individually most of the time. Individual contributions are important in the game of cricket and more so in the shortest format where one player can change the situation of the game.
There have been many great players who have played for each franchise but who are the players who have made the highest contributions with the bat? Which players have a higher average for their franchise? Let's have a look at the players for some of the franchises.
Note: Only the batsmen with more than 3000 runs have been considered.
8. Gautam Gambhir – KKR
Gautam Gambhir was not only a good captain but he was one of the most consistent batsmen for KKR. He played in the era when a 120-130 strike-rate was considered a good strike-rate. He has scored 28 runs per innings in 23 balls at a strike-rate of 122 while playing in purple. He was never the aggressor for his team and always played the role of an anchor.
7. Rohit Sharma – MI
Rohit Sharma has been a part of the MI team since 2011. Apart from being the captain, he has always been a consistent run-scorer for them. He has scored 27 runs per innings in 21 balls at a strike-rate of 129 as an MI player. In the last couple of years, his batting form had dipped considerably but, in this season, he has done well while opening the batting.
6. Suresh Raina – CSK
Suresh Raina was the most consistent batsmen for Chennai Super Kings. He scored more than 400 runs in every season. Batting at No.3 for CSK, the southpaw has scored 28 runs per innings in 21 balls at a strike-rate of 133. Chennai Super Kings are currently missing their China Thala in this IPL.
5. MS Dhoni – CSK
MS Dhoni is not a top-order batsman but still, his numbers are right up there with everyone else. The CSK skipper has scored 26 runs per innings in 19 balls at a strike-rate of 137 for CSK. The strike-rate is more important for a player like MS Dhoni who comes in the latter part of the innings and Dhoni has the strike-rate to make an impact against any team.
4. Virat Kohli – RCB
Virat Kohli is the only player in the history of the IPL to play for one franchise in each and every season. Kohli has scored more than 5000 runs for his franchise in the last 13 seasons. He has scored 32 runs per innings in 25 balls at a strike-rate of 128 for RCB. Kohli didn't dominate in the first 4-5 seasons of the IPL but in the last 3-4 seasons, he has scored a lot of runs. This year as well he has a chance to cross the 500-run mark.
3. Chris Gayle – RCB
Chris Gayle is arguably the best T20 batsman to have played the game. He dominated the IPL while playing for RCB from 2011-2015. Bowlers used to get nightmares about Gayle hitting them out of the park. Chris Gayle has scored 38 runs per innings in 25 balls at a strike-rate of 152 while playing for RCB. These are great numbers for an opener and that's why he is one of the best in the IPL.
2. AB De Villiers – RCB
AB De Villiers is a genius, he is a batsman from a different planet because of the things which he does, most of the others can't even think of doing that. Coming in the middle-order, ABD has scored 32 runs per innings in 20 balls at a strike-rate of 160 in the red and gold jersey. We have seen, batsmen either have a high average or a high strike-rate but ABD is right up there in both areas. In this season as well, he has single-handedly won RCB a few games with the bat.
1. David Warner – SRH
David Warner is the most consistent batsman in the IPL. He won the orange cap in 2015, 2017, and 2019. Even in 2016 when Virat Kohli scored 973 runs, Warner was in the second position with 848 runs. He has scored 45 runs per innings in 31 balls at a strike-rate of 145 while plying for the orange army. The Australian opener is one of the best openers of the IPL if not the best.