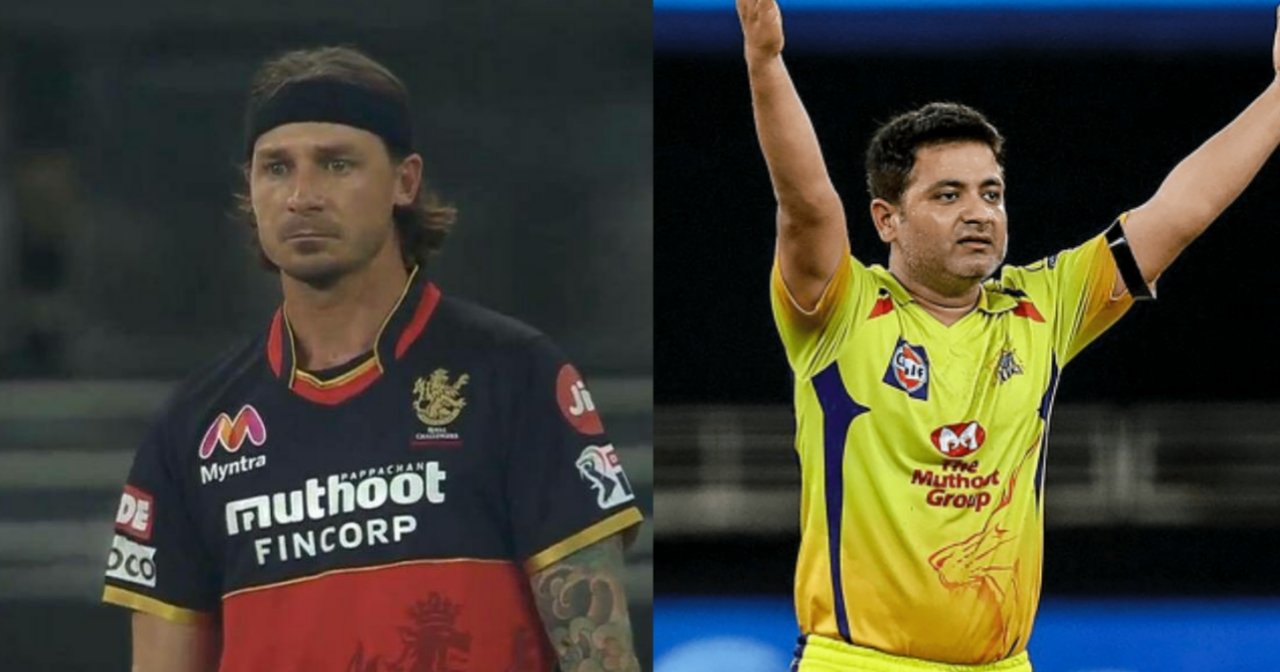 IPL 2020 just got over but the talk about the next IPL has already started. There were reports about the Mega Auction and an addition of a new team but the BCCI finally said that there will be a decision only in December. So, at the moment it is not clear whether it will be a Mega Auction or just a Mini Auction where the released players and some new players will be available.
Even if there is a Mini Auction there will be some teams who release some international players. These international players will be available in the Auction pool next year but there is a high chance that they might go unsold. So, let's have a look at five international players who might go unsold in the next year's Auction.
5. Isuru Udana
Royal Challengers Bangalore bought Isuru Udana in the IPL 2020 Auction to strengthen their bowling. He had the reputation of a death bowler who bowls good Yorkers and slower balls. He can even smash a few sixes at the end of an innings. But unfortunately, he wasn't up to the mark in this year's IPL. Whenever he got an opportunity to bat, he was getting dismissed pretty early and in the bowling department as well he didn't do anything special.
In the ten-games which he played, he picked up eight wickets at an economy rate of 9.72. You expect better numbers from an overseas player and hence he might go unsold in the next year's auction.
4. Dale Steyn
Another RCB player who disappointed the most was Dale Steyn. Dale Steyn has been an absolute legend and one of the greats of the game but somehow, he just didn't get it right in this year's IPL. It just seemed as if the age was catching up with him as he couldn't deliver for his team. He played three games and picked up only one wicket at an economy rate of 11.4.
Even in the last auction RCB picked him up for his base price and there weren't any other bidders so it won't be surprising if he goes unsold next year.
3. Piyush Chawla
Chennai Super Kings had bought Piyush Chawla for 6.75 CR in the last year's auction. Chawla has been a great IPL spinner but he wasn't at his best in this IPL. He played seven games in this IPL and picked up six wickets at an economy rate of 9.09. You expect a better performance from a veteran spinner.
There is a high chance that CSK will release him before the next auction and with so many young leg-spinners coming in he might go unsold in this year's auction.
2. Imran Tahir
Imran Tahir was part of the Chennai Super Kings but didn't get a single game in the first half of the IPL. Tahir who was the Purple Cap Holder in IPL 2019 played only three games but could pick up only one wicket at an economy rate of 6.90. At the age of 41, he is not getting any younger and so it seems difficult for him to get picked in the next year's auction.
1. Umesh Yadav
Umesh Yadav who is a part of the Test squad for the Australia series wasn't up to the mark in the IPL. In the last couple of seasons, he hasn't been performing well as he has struggled in the IPL. In this IPL, he played the first couple of games and couldn't get a single wicket. His economy rate was 11.85 which is not what you expect from a senior bowler.
Saini and Siraj the youngsters performed better than Umesh Yadav and so there is a high chance that RCB might release him and looking at his last two seasons' performances he might go unsold in the Auction.