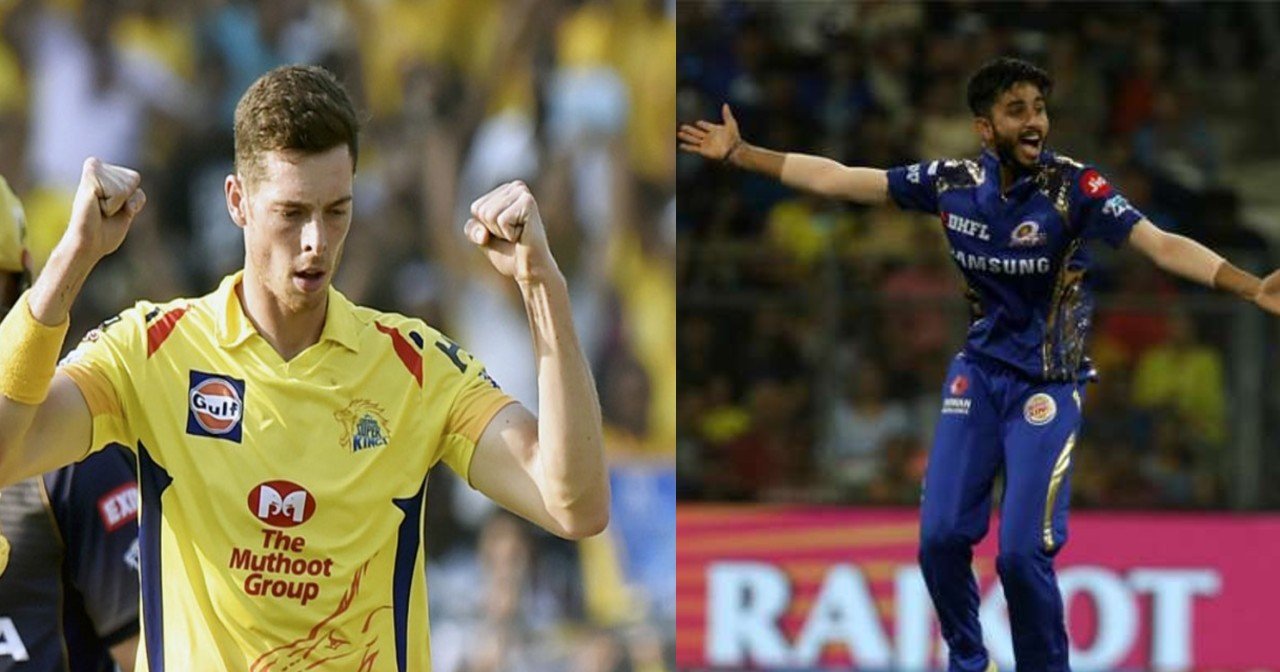 For the first time in the history of IPL, mid-season transfers are allowed which means the teams will be able to trade in or trade off the players who suit their requirements mid-way through the tournament.
However, only those players can be traded as mid-season transfers who have played two or less than two games for their respective original franchises and the trading window can open only after all the 8 teams in the tournament will have played 7 games each.
Here are the 6 mid-season transfers which can excite the fans –
#1 Mitchell Santner
Mitchell Santner has not played a game for CSK yet and given the fact that CSK already has got quite a few spinners in their ranks, Santner's chances of getting any game-time at CSK till the end of the tournament are very bleak.
So, CSK might think about letting Santner go as some of the other teams going around might do with an overseas left arm spinner who can bat as well.
#2 Mayank Markande
Mayank Markande is the young Indian leg spinner who had impressed one and all at Mumbai Indians a couple of years back in 2018, but he fell out of favor last year and was, thereafter, traded to Rajasthan Royals.
However, Markande is not the first choice leg spinner at Rajasthan Royals and has been warming the bench since the start of the IPL. Because of Markande's quality and the fact the pitches in UAE might suit his style of bowling, teams might be interested in trading him.
#3 Lungi Ngidi
Lungi Ngidi was in the first choice XI of CSK at the start of the season, but after being smacked for four back to back sixes by Jofra Archer, he lost his place in the XI and it doesn't seem as if he will come back in the CSK XI any time soon.
Because of Ngidi's height and pace, he can be a good option in the second half of the tournament as he can hit the hard lengths consistently and CSK might have offers on the table to release Ngidi.
#4 Manan Vohra
Manan Vohra is another very talented Indian batsman who is not getting a go at the top of the order for Rajasthan Royals. Vohra has played for KXIP and RCB in the past and his IPL numbers are very decent. He is someone who is not a big hitter of the ball, but he scores at a good clip playing conventional cricketing shots.
Teams which are looking to play an extra overseas bowler and play an Indian batsman upfront might be interested in Vohra.
#5 Deepak Hooda
Until a couple of years back, Deepak Hooda was one of the finest middle order batting talents in India, but his development as a batsman has not been as smooth as it should have been. He has had a couple of tough IPL seasons, but he can still solve the middle order woes of a few teams.
Currently, Hooda is quite low in the pecking order at his parent franchise Kings XI Punjab and it might be profitable for both the player and the franchise to come to an agreement for the release of the player.
#6 Jayant Yadav
While almost all the teams have got decent leggies, not all the teams have got the services of quality off spinners and off spinners are important when you are up against a team which has got a lot of left-handed batsmen.
Jayant Yadav is probably the best off spinner to have come out of the Indian domestic circuit after Ravichandran Ashwin and Harbhajan Singh. Since he has not played any games for Mumbai Indians in IPL 2020 yet, he might be traded off as well.